How do you feel when watching a film on a screen no longer excite your cinephile senses despite the latest 3D HD video? You look for other ways and technologies that can satisfy your cinephile senses.
The good news is, Augmented Reality is here to offer you the experience that will completely change the way you watch movies.
The use of augmented reality in our daily lives is still a few years away. The technology hasn't yet reached the point where it's cheap enough for the masses. But when it comes to the entertainment business, the story is a bit different. The entertainment industry has been using augmented reality for almost a decade now.
Let's looks closely at a few of the use-cases of Augmented Reality in the entertainment industry and how is it disrupting the experience.
Interaction between the Real and the Reel world
Augmented Reality is not just about superimposing the digital and real-world but it also enables interaction between both. One of the measures of an AR app's success is its degree of interactivity. The same applies to an AR empowered movie. If the viewer cannot interact with any element of the film, their experience is almost equal to seeing it on a normal screen.
When it comes to movies few that have used augmented reality are – Avatar, Terminator series, and Tron.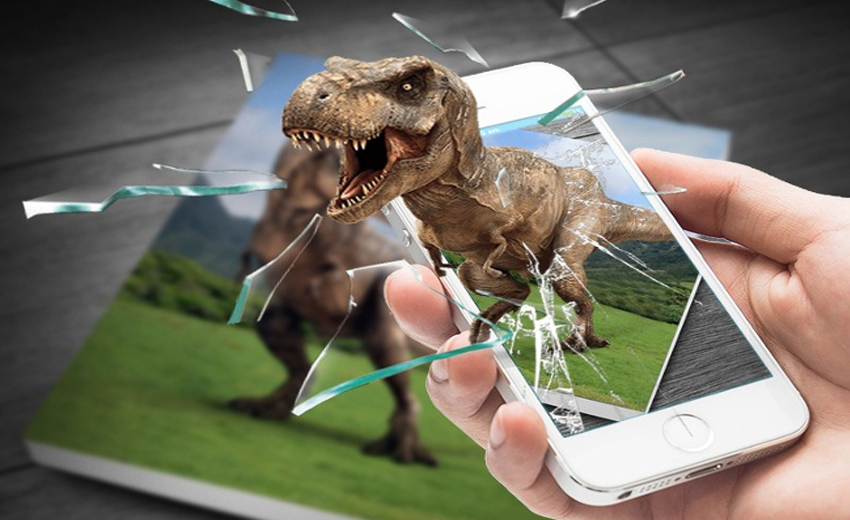 The use of AR in these flicks is very limited and it is capable of doing a lot more than that. If used to the full potential, augmented reality can enable the viewers to experience and interact with the movie (i.e. set, action, characters) in real-time. That's why the future of the movie industry coupled with augmented reality looks exciting.
AR for Games
AR and gaming are expected to go hand in hand in the coming years. AR's ability to capture the world around us and add super unique features add much-needed freshness to the entertainment space. One of the best examples of 'Use of AR in gaming' is "Ingress".
The enticement of AR in the gaming industry is so huge that it is predicted to be worth around $120 billion by 2020. That is three times that of virtual reality, underlining its wide range of applications.
AR in Television Broadcasting
Many TV channels especially sports channels are using augmented reality to allow audiences to see graphic overlays that assist viewers with play-by-play narratives such as the yellow first down line in a football telecast.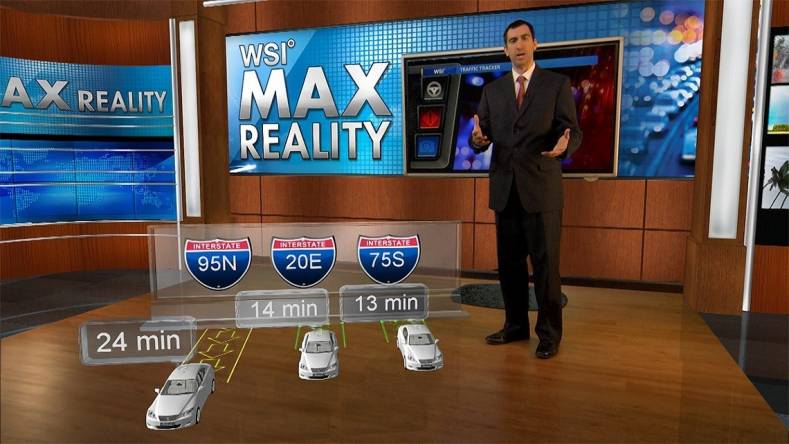 Among other types of television broadcasts, Augmented Reality has been used often in weather broadcasts. We have become quite habitual to seeing animated 3-D graphics superimposed over satellite photo maps. The surprising fact is, most of us don't even know that it is being done using AR.
Ending Note
The concept of augmented reality is almost a decade old for the entertainment industry. But recently only People started realizing that it is much more than just gaming. Now, the entertainment industry has started exploring the seemingly endless possibilities of augmented reality for promotion, developing new mobile apps and creating interactive games.
Given its ability to make experiences cheaper, more efficient, and more engaging, augmented reality is poised to become the next big thing in the entertainment space. Watch for AR in the news in 2016 and in years to come.