They say that necessity is the mother of inventions and time and again, technology has proven to come through for industries in tough times. Currently, several industries are negatively impacted by the lockdown and safety fears over COVID 19 and the automotive industry is not an exception.
The automotive industry, especially the dealership sector, is faced with numerous challenges that have led most of them to the brink of insurmountable losses. With psychological fears at play to deter possible purchases, dealers who want to successfully navigate their business out of the pandemic should look at how technology can help them.
The new norm has triggered upto 80% drop in physical showroom visits. Customers and employees are expecting contactless and touch-free experiences. Digital technologies are key to survival and eXtended Reality is here as a solution, helping car dealerships improve their sales.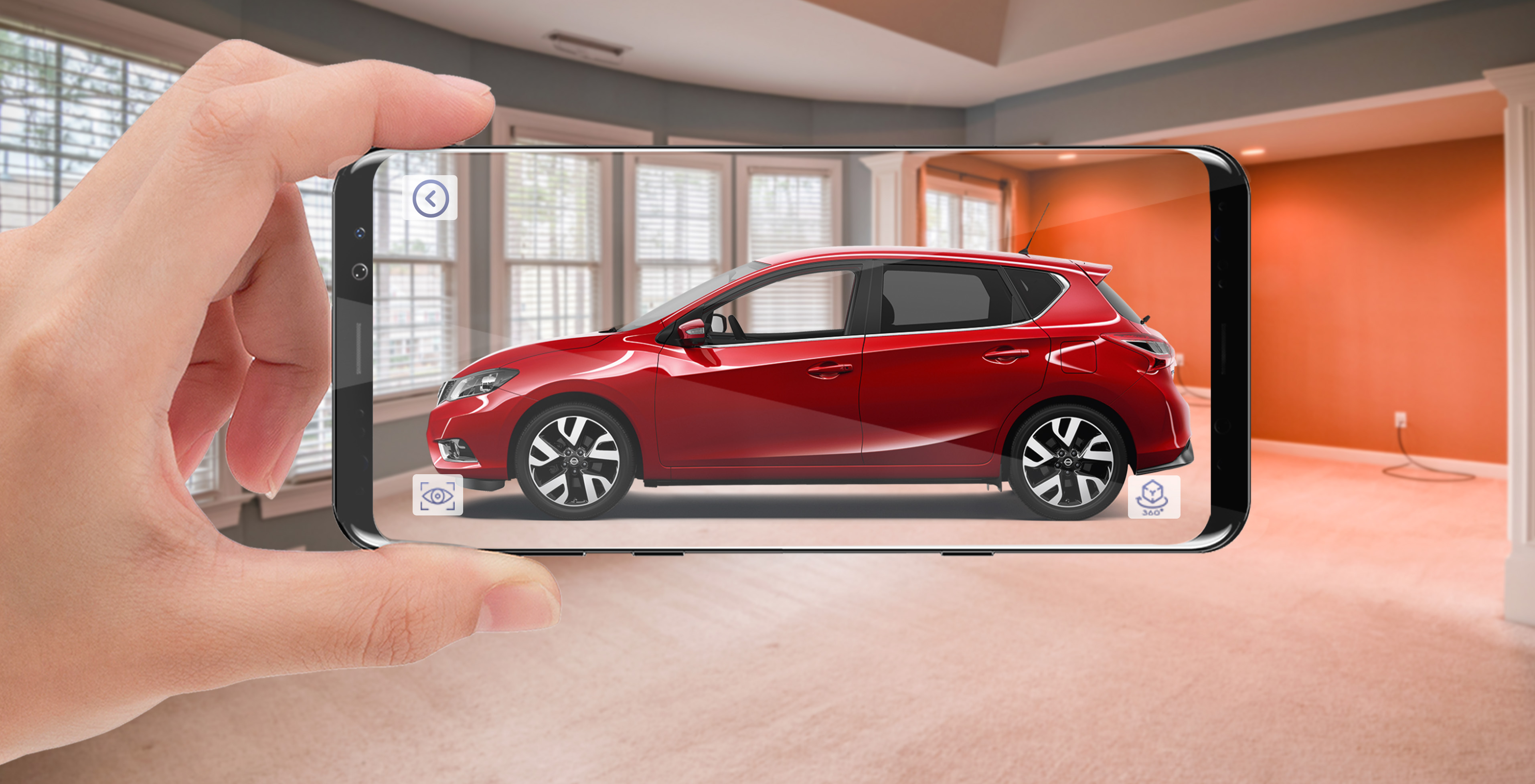 Read on to know more.
First and foremost, here are the key problems currently faced by the dealer groups:
The availability of cars for test drives is limited due to logistical issues most companies are facing due to the pandemic.

Customers are also apprehensive about the safety of test driving a car that must have been driven by several others before them

Extensive sanitation is required after every test drive in locations that are allowed to provide test drives.

Air conditioners are prohibited in the showrooms in some countries – this can hamper the customer experience when car purchases rely heavily on how well customers are being treated.

Dealers also run the risk of exposing their employees to the virus.

Meticulous and comprehensive screening procedures are required to allow a customer inside a showroom.
Augmented Reality and Virtual Reality Are Here To The Rescue
At Augray, we can help automotive companies leverage eXtended Reality or XR, to mitigate through these challenges and genuinely provide value to their customers even during a global pandemic. The solutions deploy AR/VR possibilities that allows your customers to truly experience the look and feel of a life-size car from the comfort of their houses.
For the Virtual Reality solution, a short simulation would be created to properly encapsulate the best features of a car with accurate 3D modelling – the simulation will be immersive and realistic in 3D to ensure that customers get an authentic feel for the interior and exterior of a car. The video is loaded onto a smartphone and sent to the prospective buyers along with the VR headset, or with a sales representative. Customers can easily change and customize the simulation to experience interiors of their choice alongside analyzing the different specifications and variants that a manufacturer can provide with the click of a button.
The Augmented Reality solution uses 3D modeling to capture the features of the car and use WebAR to overlay it in any live environment, preferably in the prospective buyer's garage. With AR customers can easily experience the exteriors of the different variants available for them. For example, they can change several elements of a car including the exterior color, roof design, accessories like spoilers and alloy wheels. By offering buyers this experience, dealers not only mitigate the challenges of the pandemic but also give them additional options to view and customize.
Augray's XR SalesRep and AR Commerce are advanced technology solutions that allow a dealer to drastically scale and provide a personalized viewing experience for prospective buyers. This can go a long way in tipping the scales towards a purchase while ensuring the safety of the employees as well as buyers.
To know more about how Augray can help with making up for lost sales and empower to improved conversions, get in touch with us now.