Countries across the globe are unlocking their way to restore normalcy and economy. Schools, restaurants, pubs, theatres, parks are all preparing to put safety norms in place to welcome back people. And people too look forward to going back out into the world they've been locked out from for the past six months.
Among these places are Malls and Shopping centers. They are working on several measures to promote safety and kick-start suspended shopping binges. With appropriate measures such as social distancing and thorough sanitization, retailers are prioritizing safety for shoppers in malls.
In spite of all the safety measures, will fitting rooms reopen due to strict social distancing measures? Can shoppers continue shopping without touching? These questions need answers while we speak about safety for shoppers. With the festive season storming the retail sector, malls and shopping centers need to adapt digital, zero-touch, and immersive solutions to keep shoppers engaged and feel safe.
"I am slightly worried about the COVID-19 and its after-effects, but I can't wait to shop like before. The happiness of roaming in malls, trying and buying new things is nonpareil and it can't be felt shopping online on a couch," said a female shopper to Economic Times, on speaking about going to the malls again.
The pandemic has changed the structure and status of in-store shopping and has a huge influence on deciding and shaping the future of business. Augmented Reality (AR) allows retail businesses/malls to provide their customers with the enhanced in-store experience. In the current scenario, XR needs to be incorporated into the customer's shopping experiences which can benefit both customers and retailers. AR is the right tool to take your customers out of their smartphones and engage them with in-store experiences.
We've listed down the three most worrying problems retailer face while opening up their stores and how XR can help overcome them
Safety and Hygiene
Merchandise in malls that are touched or tried will have to be sanitized repeatedly as a safety measure. In such situations, Augmented Reality (AR) can lead to contact-less, virtual, and 3D product experience at stores before consumers make their final purchase decisions. A digital screen that acts as a mirror will deliver an immersive and interactive shopping experience and it can be easily sanitized.
Crowd Management
While social distancing norm restricts a limited number of people to be in the store, the optimum use of digital technology can go hand-in-hand with it, all at the same time. AR-enabled devices in the store and mall premises can help customers try-on inventories virtually, without the need of having sales assistants. Customers can try these while eating at the food court or playing in arcade zones.
Increase Footfalls
AR based activations in malls can make customers take part in events, thus driving store visits and brand engagement. For example, the 3D experience of a newly launched car with just a QR scanning or ad events powered by AR can help gain and retain customer attention.
Leveraging offline presence is more important to thrive in an internet-powered world. Physical experience coupled with digital is necessary to give customers the comfort of the offline association while presenting them with convenience, enabled by technology.
Here is how AR is shaping the future of shopping centers and malls
Stores of the future
AR-powered monitors at the top of product shelves can create a storytelling experience among customers, along with product details by just pointing the product at the monitor. AR Visualization walls enables personalized shopping experiences and can be a great marketing tool for brands. The longer shoppers experiences a product, the higher are their chances of buying it. In future stores, AR will replace sales assistants and will act as a trainer and assistant for shoppers.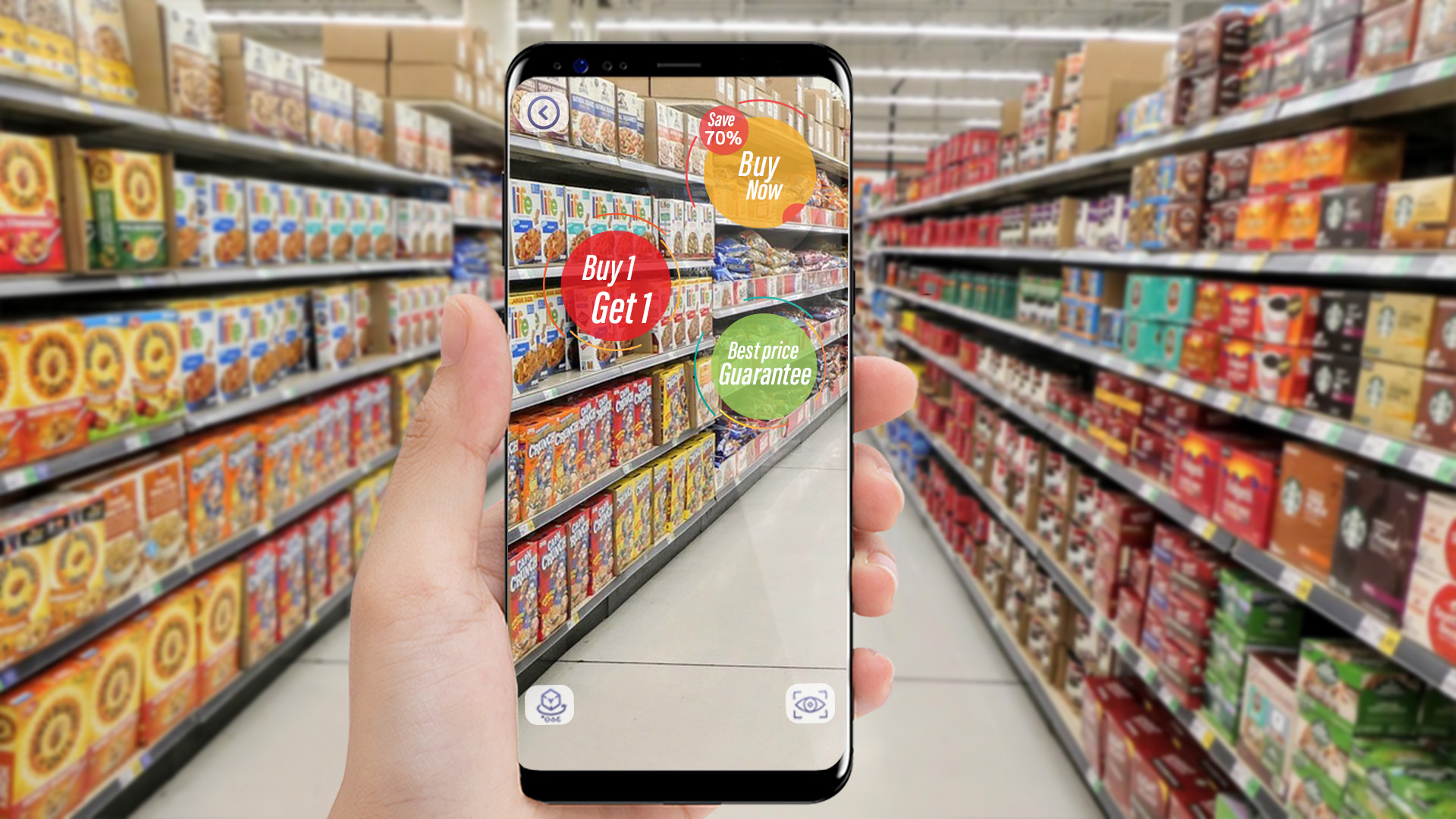 AR Navigation
In-store navigation is not a new concept using AR, but what if the AR navigation takes customers through their shopping list? To make the in-store shopping seamless and faster, stores can offer AR navigation. An internet powered platform helps customers navigate through the store, based on what they want to buy on a pre-made bill. The AR application lets customers create shopping lists using the product catalog and shows the fastest path to reach those products, along with more details about them. Thus it minimizes the need for store assistants.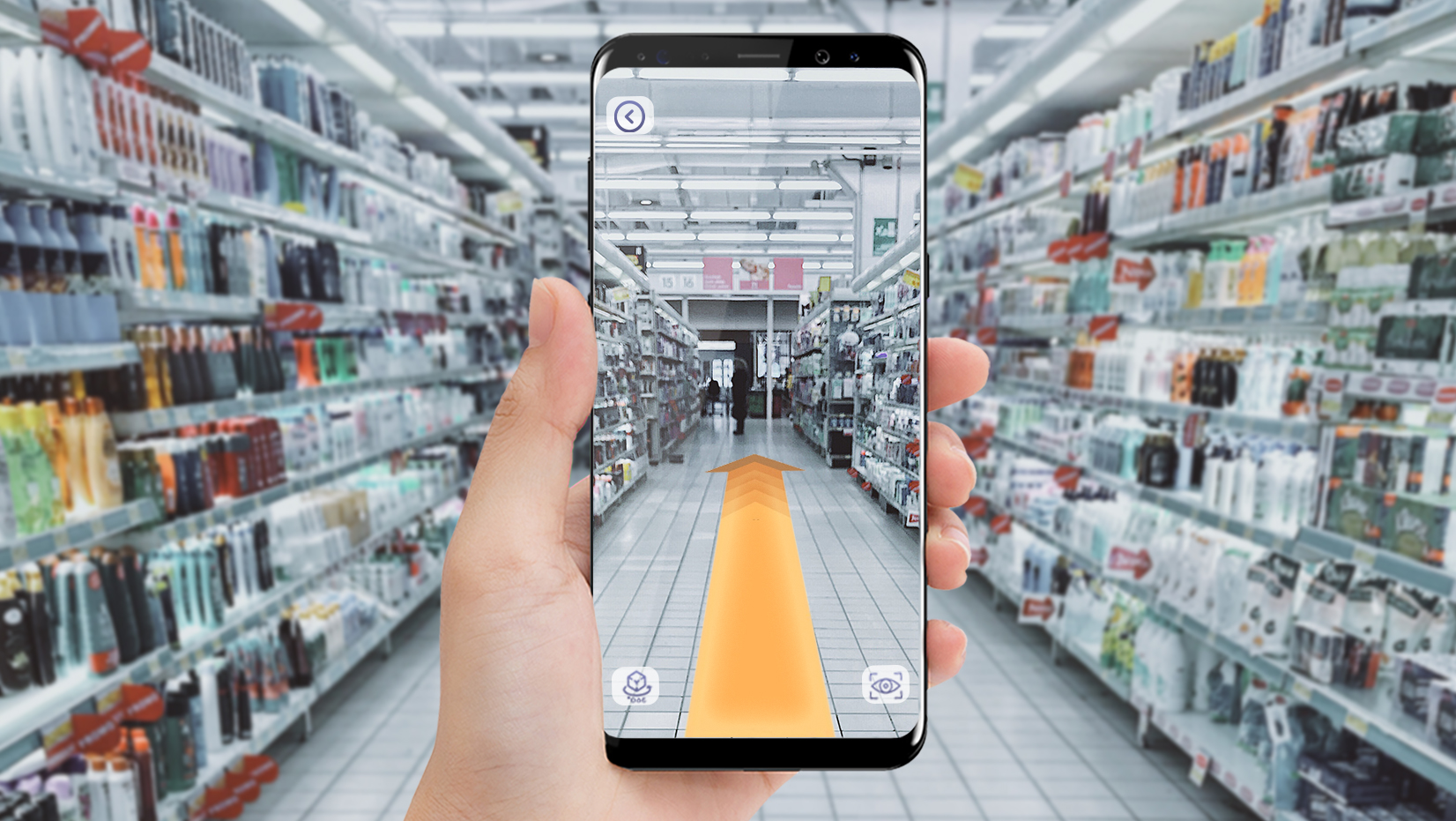 AR Mirrors and virtual try-on
Shoppers could just stand in front of a mirror and try on different outfits without actually having to wear them. Shoppers can customize their looks by trying different shoes, apparel, and accessories using hand gestures that are detected by the mirror.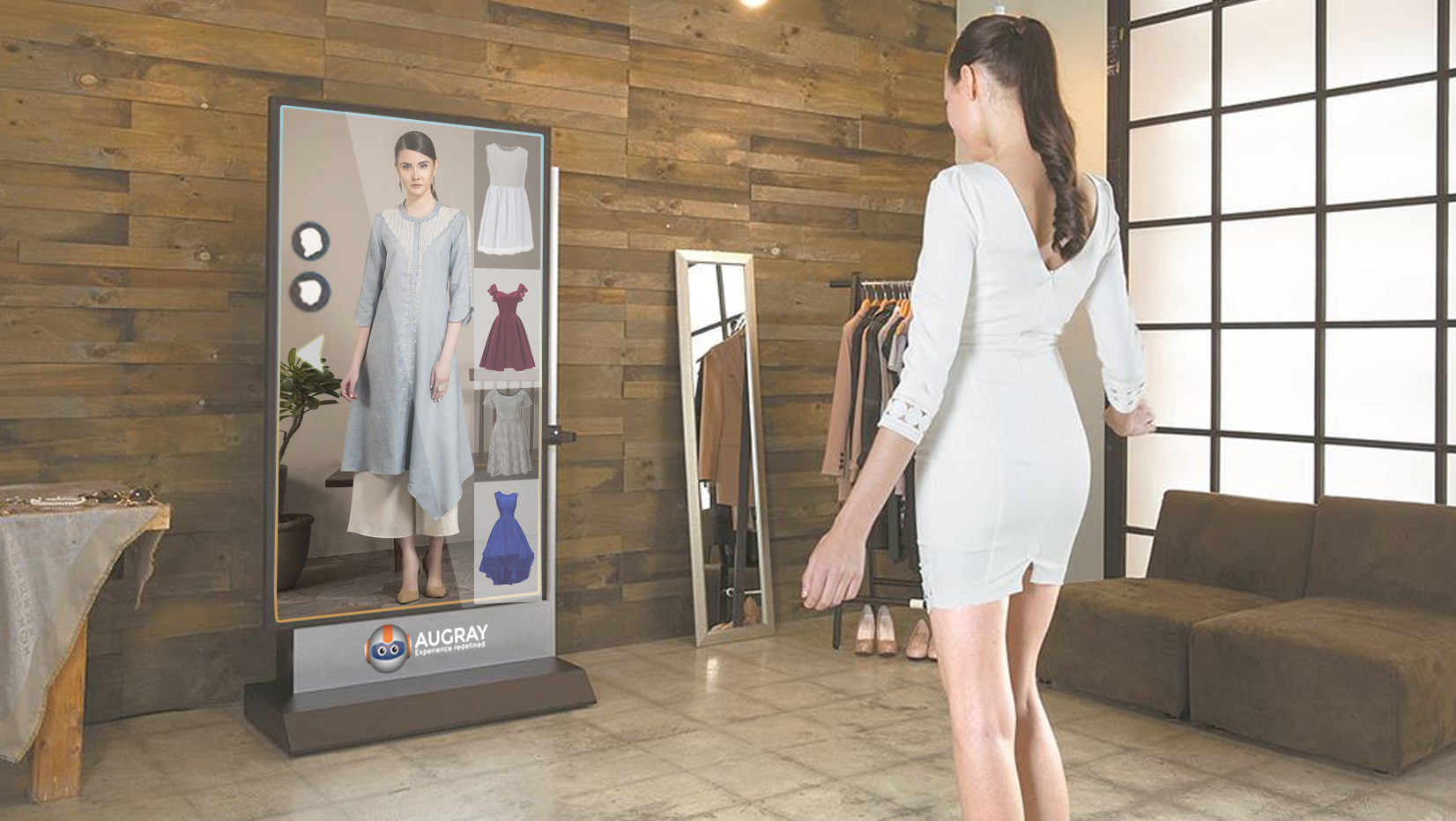 Augmented storefronts
AR-powered storefront displays can be used in many ways to help drive consumers into stores. These displays can be used to make customers play games or be a part of exclusive events hosted by the brands. By taking part in the storefront promotional events, customers can get coupons or discount cards that can be used for shopping.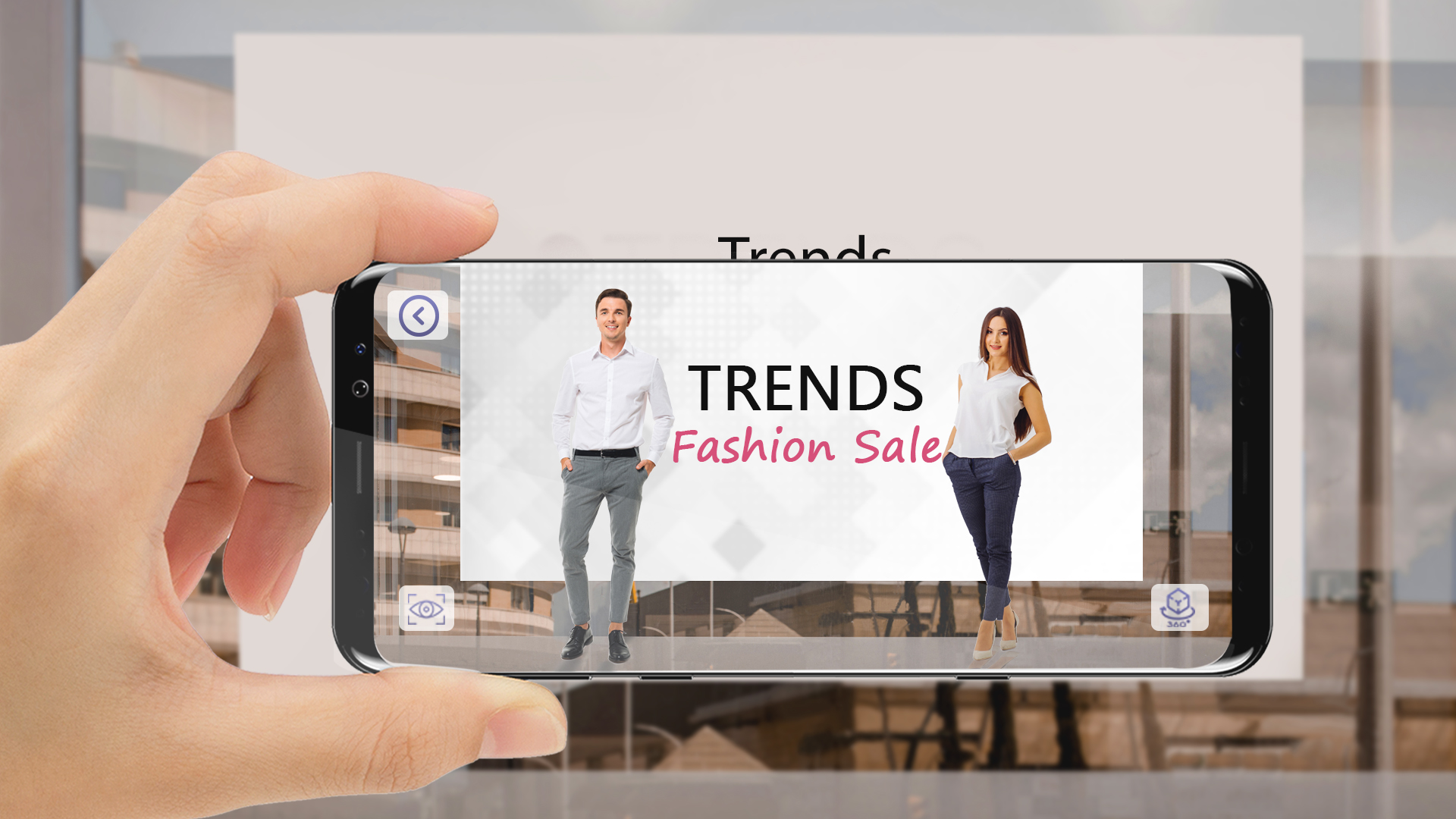 The future of shopping is already here. Brands and malls are adopting this technology looking at the long-term benefit of upgrading and having a competitive edge over traditional systems in the market.
Malls and shopping centers need to transform to experiential centers using AR-powered personalized experiences that can keep customers of all ages engaged and entertained, ultimately generating ROI for retailers. Location-based attractions, with a large-screen AR experience can fill the void between the real and virtual worlds. AR offers limitless solutions for shopping centers, malls, and retailers that can drive direct benefits to all stakeholders.
Get connected now and learn about more possibilities.