In the wake of one of the most vicious pandemics that has brought the global economy to a standstill, businesses are struggling to make their products relevant. In addition to this, most of the traditional marketing channels have gone for a toss, making it almost impossible for businesses reliant on traditional methods of virtual marketing like trade shows and brick and mortar stores to have any sales. With businesses having to cope up with cost cuttings and the uphill task of getting their products in front of customers, marketers are having to look at virtual selling as an avenue to propel sales. It is important to note that even after a return to normalcy, companies will have to dance to the tunes of the customer in order to remain successful.
 virtual marketing: Imminent Changes To Look For
Connecting to business: More than half of the B2B businesses were based on in-person communication, meetings, building trust and other physical attributes. However, with a significant population of the world working from home, communication will become more dependent on virtual technology to demonstrate the prowess of their products and services. The advantages of this move is the reduction in cost of field sales, travel time, and lean sales.
Adapting to the scenario: For most businesses, the post-covid19 turnaround will be slow but organisations that adapt to the changes by preparing for conducting operations using virtual reality will come out on top. With customers having more time these days, you can work on educating them on the insights and values of your product virtually. Ultimately, success depends on using this longer attention span of customers to create awareness about your products.
Technology adoption vs traditional sales: The virtual marketing drive of the coming decade depends on converting traditional touchpoints with your customers to virtual ones. While the BTL activities will slow down significantly, virtual showrooms and touch points will expand using newers means of technology such as Augmented Reality or AR. It not only allows your customers to experience your products without physical hurdles, but also allows you to save cost on demo kits, prevent wear and tear, prevent theft, reduce cost on infrastructure, shipping and other logistics.
AR Is The Way To Go
Now that the interaction between businesses and customers is becoming increasingly virtual, businesses will have to compete in a highly competitive and noisy digital environment to become sustainable. The major technology that will take precedence is Augmented Reality or AR, that has the power and customizability to power both B2Bs and B2Cs. It can allow your business to reach more customers faster, more efficiently, innovatively and in a way that will allow you to create the best impact.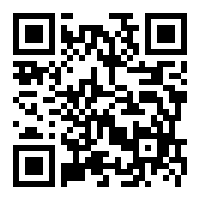 Click here to view the 3D engine in your place!
Google has been the frontrunner in making the technology accessible for anyone with a smartphone. Google created virtual avatars of several animals and allowed viewers to capture themselves alongside the animals. This had a huge positive impact on parents trying to entertain toddlers and children during the lockdown.
AR is best at creating an immersive experience with easily accessible technology, mostly our smartphones, making it the next target of innovative advertisements. Businesses that invest in creating ads using AR definitely stand a chance at capturing the short attention span of its viewers on social media. With just a click on the image, the camera is opened for an immersive engagement that lasts almost 120 seconds which is much greater than the traditional 5 seconds. This gives you an ROI that is almost 10 times greater than traditional advertising.
When it comes to catering to the attention of digital natives, AR is here to stay and rule. Consumer behavior can be drastically impacted by the way they consume the content put out by businesses and therefore, to ensure that you remain relevant to the current market trends, it is important for your business to incorporate an virtual marketing strategy for effective reach.
At Augray, we use AR to create visually appealing and immersive concepts that tow away from what customers are traditionally used to seeing. This guarantees additional minutes with your brand, enough to capitalize on the viewers to improve sales in this modern era.
Get in touch with us to know more.