Is your travel business struggling to come out of the swamp created by the pandemic? Are you looking for ways to make your business soar without being burdened by mountains of loans? Luckily, there is an answer to all your problems.
Every cloud has a silver lining, and the silver lining for the travel industry in the 2020s turns out to be Virtual Reality (VR)!
Although VR has been around for quite a while, it is only now that the demand is increasing and the applications are soaring. Due to the increased demand, this VR technology is also seeing decreased costs, which travel and tourism businesses can take advantage of.
Lately, several unexpected events like major climate catastrophes and above all, the global pandemic, have turned the travel and tourism industry topsy-turvy. In numerous places, where the major income to the government comes from tourism also took a hit.
Virtual Reality emerged as the stepping stone for the global recovery of the travel and tourism industry.
Read on to find out how is shaping the modern tourism sector to become the next big thing in the travel of the 21st century!
A Reality with an Unreal Experience!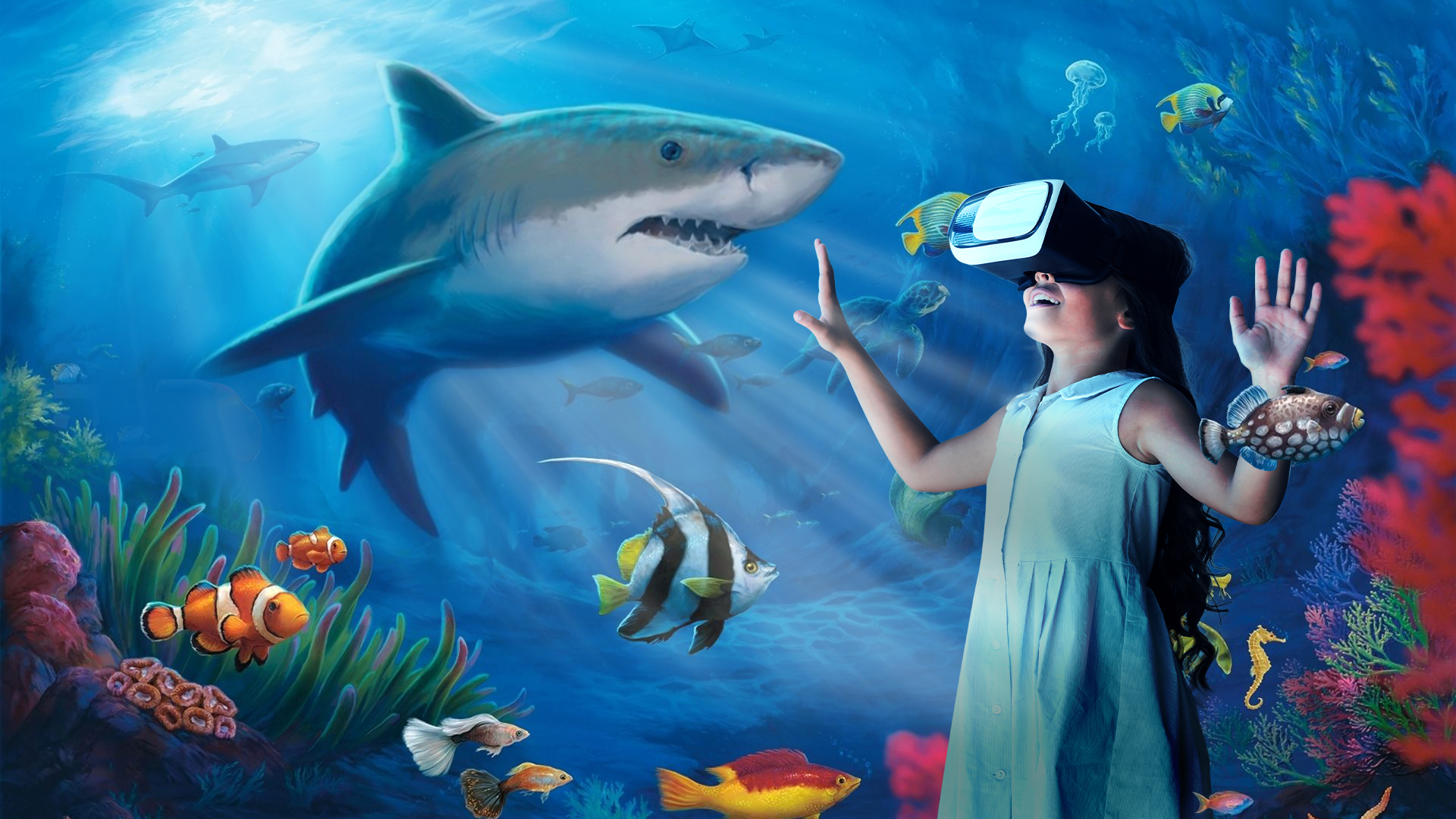 Imagine trekking through the snowy trail of the Himalayas, watching a sunset in the beautiful beaches of Goa or jumping out of an aircraft from 25,000 feet above the ground and having the most exhilarating sky diving experience ever! Sounds fun, doesn't it?
What if somebody told you that you could provide your customers with all of these experiences without ever setting foot out of the room? Now, that is unreal! But it is as true as steel!
With Virtual Reality technology, people can now travel to any part of the world safely and in no time! This also drives the sales of companies in the tourism industry through the roof by catering an experience to their customers that is unique to each and from within their comfort zone!
Still don't believe us? Then hear this; the famous travel group from Britain, Thomas Cook, reported an astonishing 190% increase in tours after they offered VR experiences in their stores! That is proof that when travel groups and companies properly channel their marketing and promotional efforts, they can see a sizeable difference in their annual gross revenue.
How Does VR for Travel and Tourism Work?
The way VR works for the travel and tourism companies entire depends on the imagination and expertise of the operations and marketing department of the companies. However, here are three steps that all companies in the travel industry can utilize to promote tourism.
Inspire
Research
Plan

Inspire
People love to experience things when they are inspired by something. Inspiration could come from a book, a movie or even a previous tourist advocating a destination. The more impactful the source of inspiration is, the more likely people will be to lean in the direction of travel.
What better way to inspire than to actually give the tourists a taste of reality, and what better way to do this than through Virtual Reality? Through VR, you can involve your clients and customers in an incredible travel experience right from your office.
Research
Your customers are certainly not going to book their tickets right after one or two clips of travel. They would want to research more about the places they would be visiting and the activities that they would take part in once they have reached their destination.
Research in any form can be a daunting task. Typically, one would go to a library or maybe just surf hundreds of contradictory and biased review sites on the internet. It leaves little room for the travelers to form their own opinions and set expectations, which often leaves them in the dark.
With VR, they get a first-person glimpse into what their destination can offer them. Hence, they are free from biased opinions and get clarity into what they can expect. This would also contribute to an increase in customer satisfaction because it would keep them from having false hopes or unreal expectations.
Plan
The final step is planning and execution.
After the tourists have are satisfied with the research they have done on VR, they would look for the ideal time to visit, the best place to stay within their budget and the duration of their stay.
Virtual Reality technology can help travelers by showing them their destination during different times of the year and even in different weather conditions. Therefore, unexpected hurdles in the trips are also effectively minimised.
The clients simply have to step into your office, wear the VR goggles and explore the 360-degree view of the destination they chose to visit.
Applications of Virtual Reality in Travel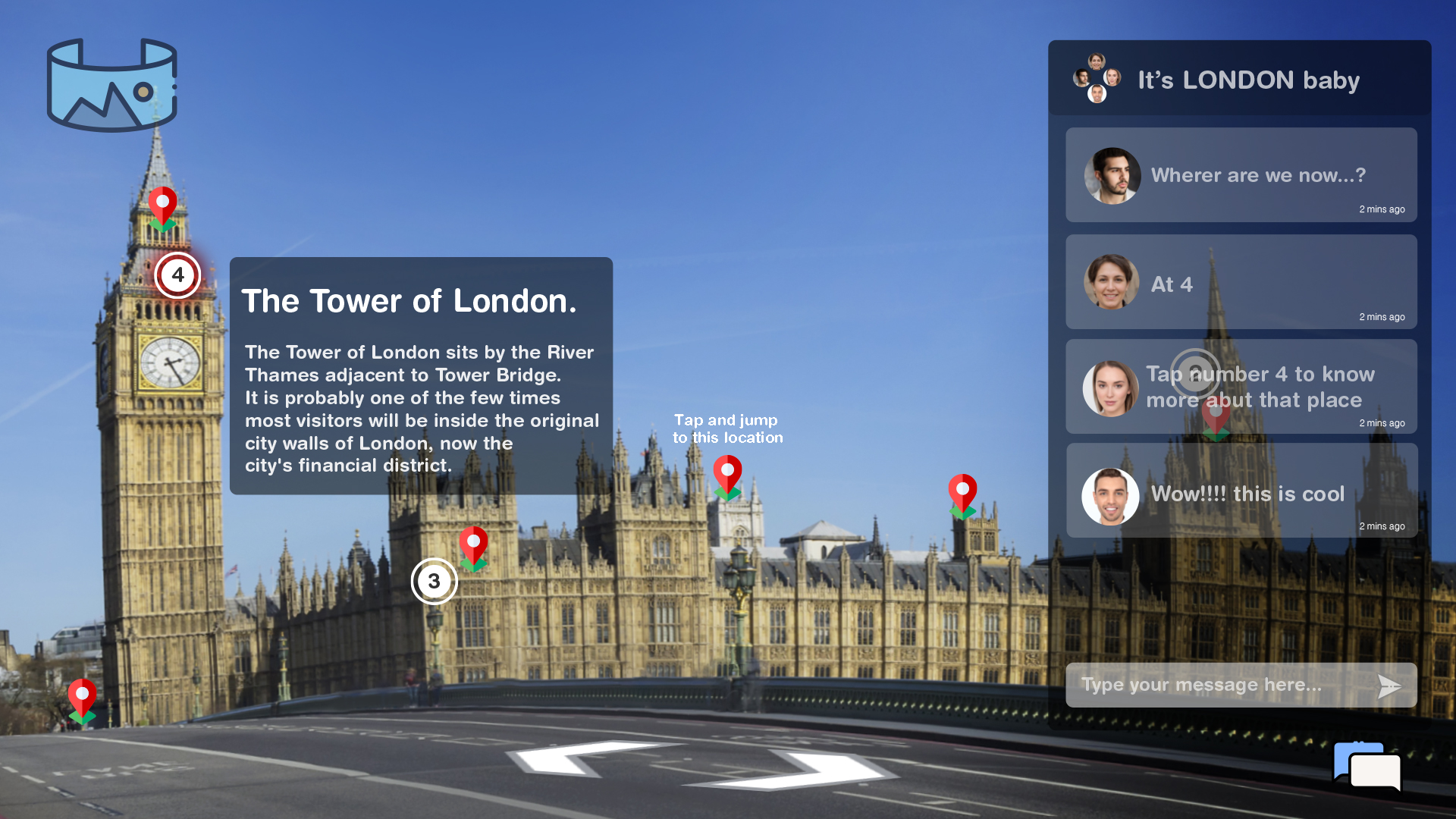 The reason why Virtual Reality is taking over the travel sector by storm can be attributed to its applications in this space. Here are a few unique and noteworthy applications of VR for travel.
Recreational Travel
In the fast-paced world that we live in, we have little to no time to do the things that lift the pressure of work and family from our shoulders. However, taking periodic breaks is vital for mental health.
With Virtual Reality, people no more have to stress yourself with days and weeks of research and planning. The entire process of travel is redefined and refined from scratch to help travelers make the most of the little time they get away from their busy lives!
VR for Weddings
If you have not received a VR wedding invitation yet, then it will not be too long before you do, because Virtual Reality weddings are the coolest kids on the block this wedding season and many more to come! But why?
Due to several restrictions on travel and mass gatherings, it has become impractical for people to gather at a place in large numbers. But a wedding without the presence of close and loved ones might feel incomplete to many couples all over the world. A wedding backed by VR technology solves this problem effortlessly by allowing the dear ones of the married couples to be present at the wedding, "virtually".
Furthermore, the technology of Virtual Reality can also complement the concept of destination weddings. Couples can explore the world together from their wedding halls and plan their real trips with more clarity than ever before!
Adventure Sports
Adventure sports like scuba diving, mountain biking and sky diving were difficult for common people to access in the first place. Now, with so many hurdles, it has become even more cumbersome.
With VR technology, more people can explore the enchanting beauty of nature and the extreme thrill of adventure sports. They are now better equipped with the tools they need to research and plan their next adventure.
Conclusion
VR also opens up an ocean of new opportunities for marketing in the globetrotting industry. Moreover, the costs associated with VR are considerably lower for businesses when compared to conventional marketing and operational efforts, not to mention the reduction in carbon footprint as well.
While countries deal with the drastic change of circumstances and as economies all across the globe start to rebuild, Virtual Reality in travel and tourism is emerging as the new normal in the early 2020s. Are you going to be part of the revolution?