When you hear the tagline XR, you probably picture the famous Apple phone. While you're not wrong, you should know that there's a lot more to the term than just that. XR solution is shaping up to be a powerful avenue that will redefine how the market thinks of sales cycles and marketing funnels. Are you still scratching your head as to what this all means? Don't worry, we're here to lay it out for you!
A New Dimension
Put simply, XR is the culmination of all the 'R' technologies we've developed so far. You could call it an umbrella term of sorts, but that would be an injustice to its immense potential. It's more than just a term to incorporate AR, VR, and MR. The allure when these concepts and technologies come together is unparalleled. If XR isn't an umbrella term, then what is it?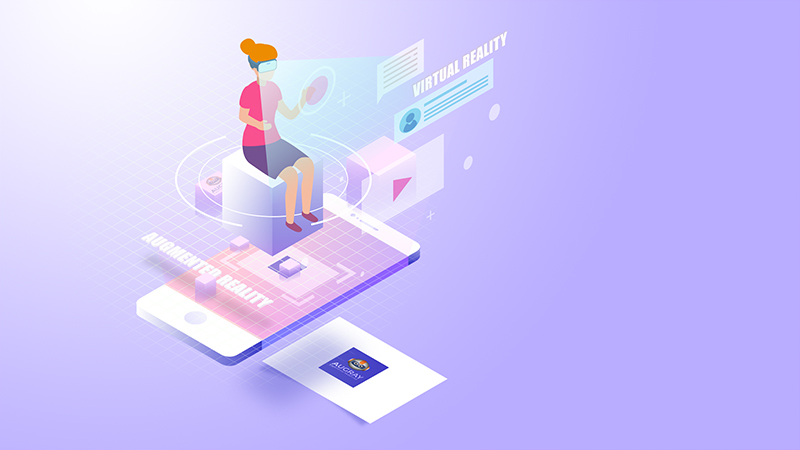 – XR is short for extended reality. It's a comprehensive amalgamation of different types of reality coming together to form a holistic experience for the viewer.
– Right off the bat, you can see the apparent potential for this method to redefine the average consumer's perspective of products on sale. When you put things on a different plane with interactive elements, you're giving your ROI a much-needed boost. 
– Note that while XR is a combination of all the reality technologies, it does not mean all of them at once under any given context. XR is about adapting the perfect strategies and solutions to streamline the project at hand.
– All this may sound whimsical to you, but XR is slowly but surely becoming a force to reckon with in terms of marketing enablement in the mainstream space. The XR arena is projected to grow around seven times in net worth (up to 200 billion USD) within just the next 3 years!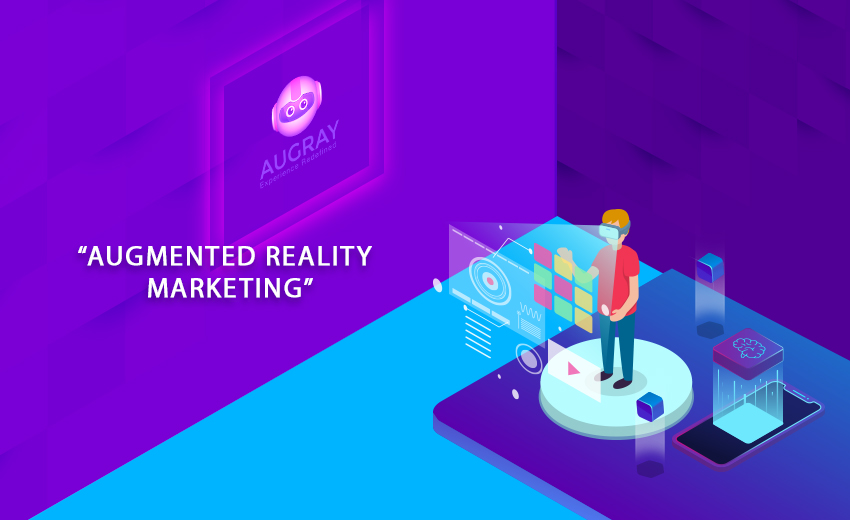 Marketing enablement is the process through which marketing-related aspects are made more efficient. These aspects include:
Content creation

. The creative process of generating promotional content for a brand. Through the power of XR, content gains a whole new dimension, going beyond just words and pictures on a screen. This freedom offers more versatility for marketing enablement. More interactive the content, greater the marketing possibilities.

Content storage. Positioning and pitching of the marketing content associated with a product. The role XR plays in assisting with this is that of modification. With more XR options available in our toolkit, content can be pitched in more creative ways, including holograms and AR experiences.  
Sales communication. The team effort that goes into marketing campaigns. Thanks to the potential of XR, waiting for every team member to connect on a Zoom call will be a thing of the past. XR will empower marketers to connect seamlessly with one another and discuss strategy with a new layer of functionality. After all, one of XR's primary benefits is facilitating communication!
Content analytics.

The statistical side of assessing how marketing campaigns are perceived by the target audience. XR comes with the power to present concepts in a unique fashion, through holographic elements and similar elements. Put simply, it can redefine the way we view metrics associated with marketing campaigns.
All these aspects can be made far more efficient through XR, for greater marketing and sales alignment.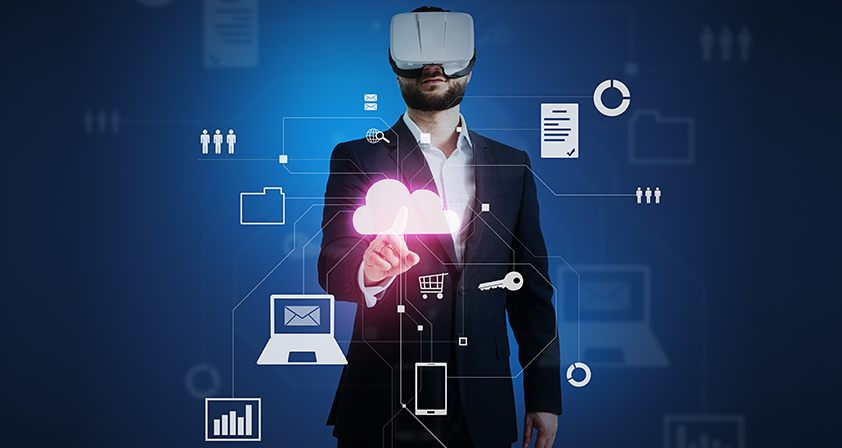 However, marketing enablement isn't just about fancy tech. As a consumer, don't you seek out quality in all the products you are exposed to? XR has the potential to shape public perception of products and take marketing solutions to a higher plane. How? Let's take a look.
Marketing, Sales, and XR: The Current Scenario
Reality technology has pretty much become a household name nowadays. From your Instagram filters to the travel agencies' interactive tours, altered reality is everywhere nowadays. Naturally, marketing specialists across the globe are sitting up and taking notice of this phenomenon. Why not? After all, if you leverage it correctly, it's a golden goose in terms of ROI!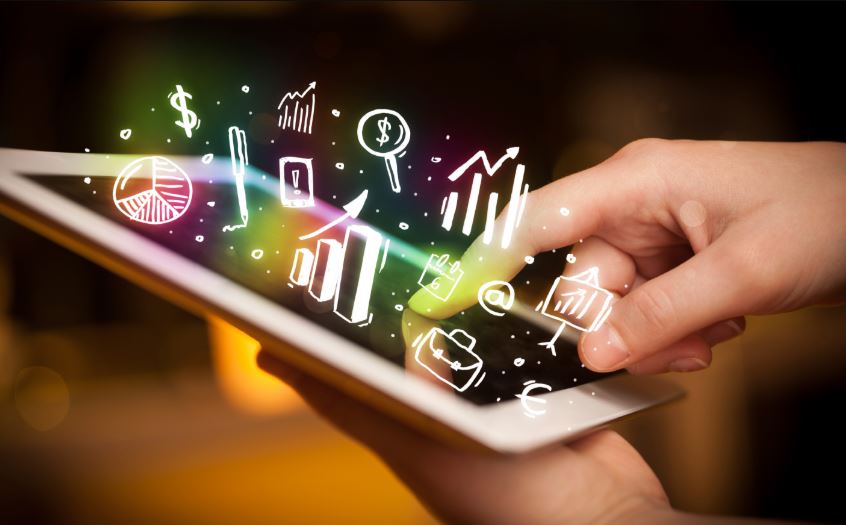 Before we get into the specifics of what XR can do FOR your brand, let's understand the mechanics of how it works. From a marketing standpoint, what does XR bring to the table?
– Interactive campaigns XR is all about creating an immersive experience for the consumer. Thankfully, the caliber of hardware available to the average customer has improved vastly, thanks to digital transformation. Every smartphone out there is capable of processing AR tech, which has empowered marketing strategists to target it as a viable strategy for the mainstream market
– Product Showcasing With XR, you can bid adieu to mundane product selections based solely on outdated pictures and reviews. Thanks to augmented reality and virtual reality, consumers can experience new products in the market in ways like never before. Imagine getting to try out a shoe or a smartwatch before you even sign the cheque for it! That's the pulse that marketing enablement strategists want to target.
– The Service Advantage Current marketing trends with eCommerce and the like work well for products with tangible value. Services, however, get the short end of the stick. How can you get a clear perspective about services without actually forking over the cash for them? Virtual reality has the power to make this hurdle a thing of the past. If you're in the mood to get a haircut but don't know what you want, hit up your local salon for an AR-empowered XR experience! By means of digital transformation, XR can be a game-changer for service-based marketing companies targeting smoother sales cycles.
These methods are just the tip of the iceberg for the marketing enablement of companies through the potential of XR.  Now, let's take a look at what these marketing avenues can do for the marketing companies across industrial sectors such as retail and pharma.
XR Across Sectors
– The Retail Sector Manufacturers of products such as tech gadgets and accessories stand to benefit greatly from the presence of XR. One notable example of furniture manufacturers riding the XR wave is IKEA. The furniture maker has leveraged VR to give customers the opportunity to experience furniture before purchase. This feature has become a cornerstone of IKEA's marketing campaigns worldwide
– Promotional Campaigns At the heart of marketing solutions as a profession is the promotional campaign. XR can give many flagship products the boost they need to touch every individual in the target audience. Thanks to augmented XR, marketing gurus can directly reach out to potential customers through dedicated interfaces and establish a connection with them regarding the product. This step can guarantee ROI for these flagship products.
– Pharma Sector Engineering drugs is an intricate process that requires precision on a cellular level. XR swoops to the rescue in this avenue. With an augmented perception, you can gain a clear picture of the nature of particular bio-compounds in pharma manufacturing. This technology can also be leveraged to educate the public about the efficacy of new drugs on a deeper level.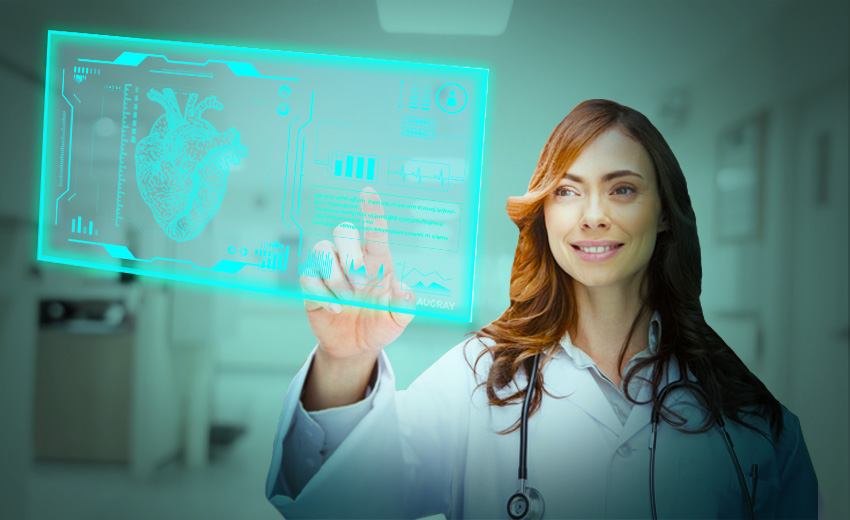 – Digital Transformation of Entertainment  The video game and console manufacturing industry have evolved in leaps and bounds in recent times. One of the avenues that the sector has explored includes the integration of XR functionality into their products. From gameplay to physical controllers, everything in the business is getting an XR spin to it. Naturally, this becomes a major marketing USP for any gaming company once implemented successfully!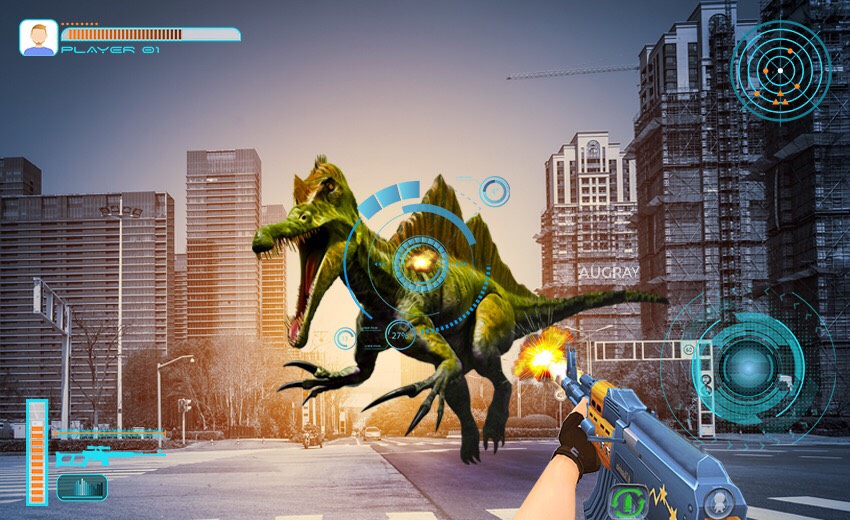 The Marketing Power Of XR
There's no denying it: XR is shifting the entire playing field for marketing enablement across the board. You've seen the impact of XR across every sector in the market. Let's look at the horizons and seek out new marketing options for a smarter market!