The emergence of advanced technologies and the growing penetration of smart devices has brought radical changes in global ecommerce and market value expected to reach $6.5 trillion by 2023. The opportunities are only growing bigger as online shoppers are estimated to reach 2.1 billion by 2021 compared to 1.9 billion in 2019.
With the pandemic accelerating digital adoption and shoppers moving online, the festive season sales in 2020 are expected to provide a boost in e-retail sales. The competition in the ECommerce market is fierce with marketplace giants such as Amazon, Flipkart, Walmart, eBay, etc. It'll be a price war between platforms and online brands, where huge discounts and add-ons will be driving consumer preference and share of wallet. 
Customer expectation from brands keeps increasing day by day. Customers expect a seamless shopping journey with greater product visualization and interactive experience. Retailers need to find out ways to blend the online and offline product experience. Experiences that stands-out, that offer a higher level of personalization and interactive content, can help attract customer loyalty. 
The top 3 insecurities e-shoppers have are 
Will this look good on me / in my space?

Will this fit me / in my space?

How will this look from other angles?
Augmented reality (AR) allows you to extend your shopper experience to include features such as advanced product configuration, advanced visualization techniques, virtual fitting check, and real-world product experience.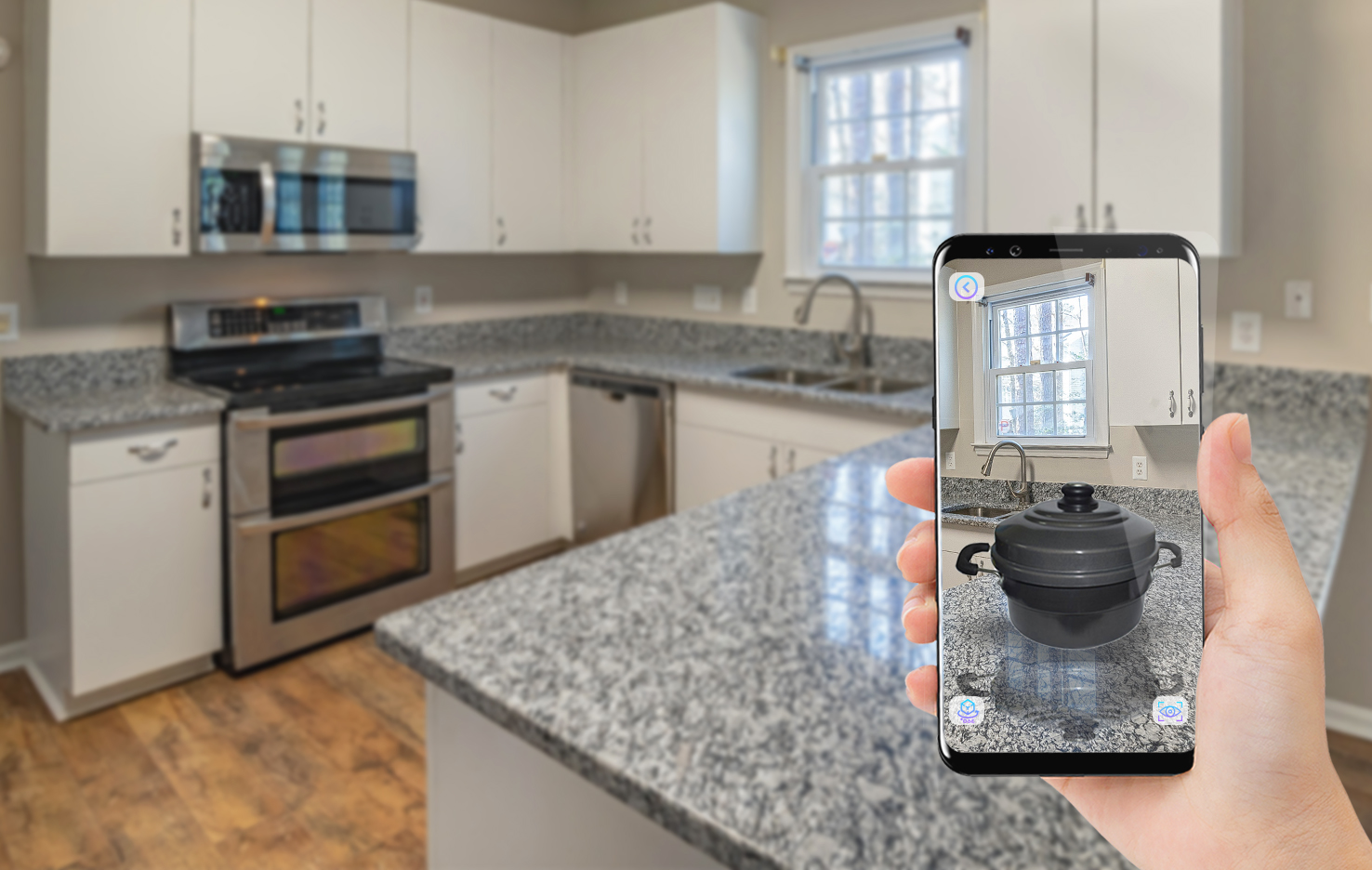 Augmented Reality for the in-store and online product experience can help retailers offer a unique experience to their customers.  Brands need to engage with consumers in innovative ways to keep them engaged, thereby grow confidence and conversion rates. 
Viewing a 2D static image is no more appetizing, and consumers want 3D experiences. Brands that bring a product to life and bridge the imagination gap of online sales will thrive in this digital era. 
AR experiences are rapidly becoming a necessity and businesses are keen to hop on to the platform to keep them ahead of the curve.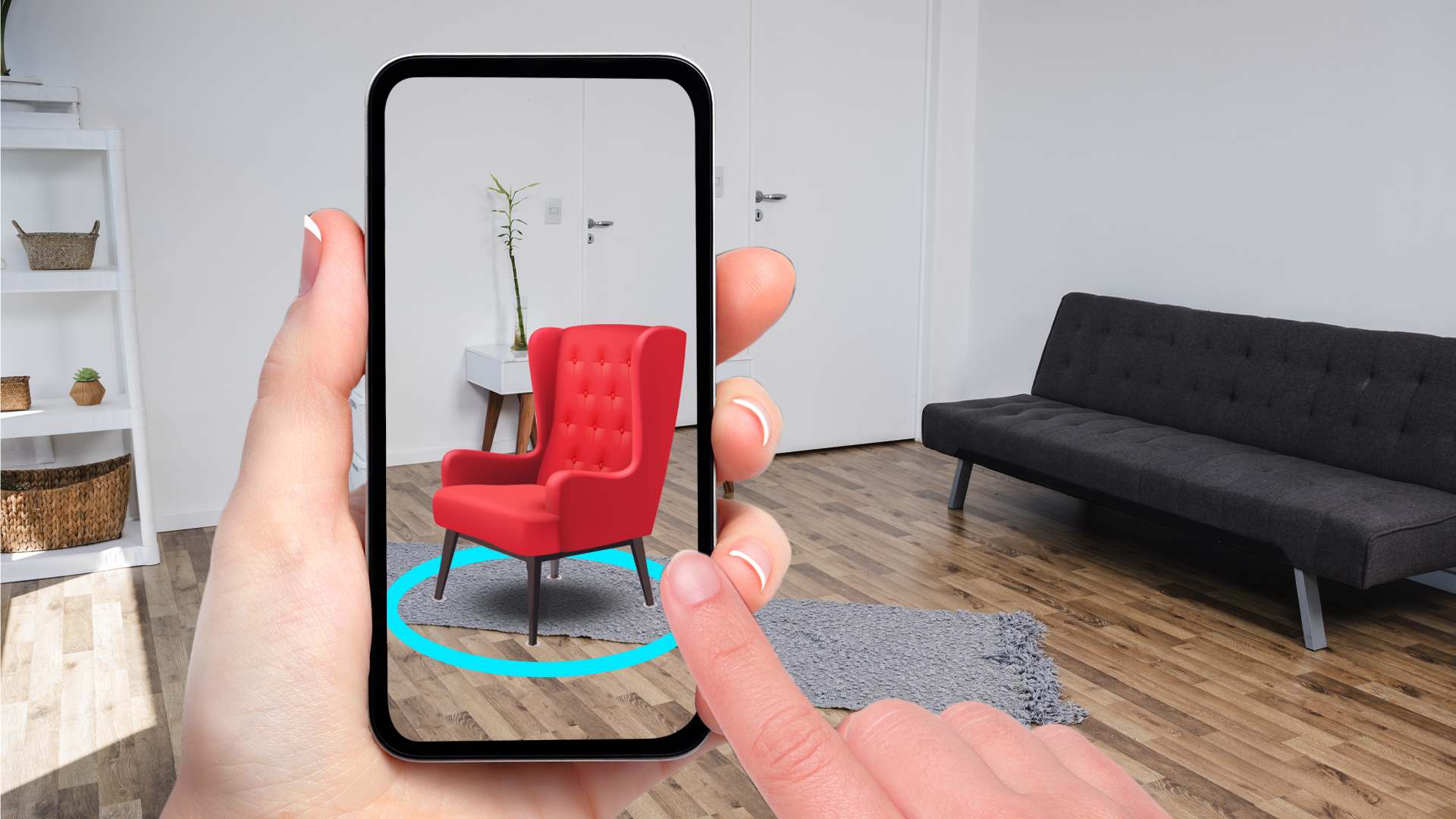 $36 billion consumer spending to be influenced with AR by 2024 

Almost 40% of the consumers have experienced AR while shopping online 

More than 50% of the consumers want to experience the product in 3D, real-world environment

More than 70% of the consumers who have experienced AR are more likely to make next purchase from retailers offering AR experience 
Why do you need AR Commerce for your retail strategy?
Increase conversion rate
Interactive product experience with product detailing in 3D can help consumers make better-informed decisions translating into increased conversion rates and lower return rates.
Boost consumer engagement and loyalty
AR can transform the way a consumer interacts with your product. Experimenting with AR Commerce can increase the engagement dwell times, creating an emotional attachment with the product and brands. For standalone retailers, it's all about customer experience and how their solutions differ from the mass offering, which AR Commerce can power.   
Encourage customer advocacy 
AR is still in its nascent stages in the eCommerce space and brands that offer AR in their platforms instantly gain the "Brand Love" from users. Consumers will want to be helpful and resourceful in their social circle and AR gets that done. This encourages them to become brand advocates and results in social amplification of the brand.
Summing it all up
For e-retailers, AR Commerce offers an opportunity to build deeper connections with shoppers by offering valuable experience in tangible ways. AR product experience shortens the path to purchase alongside increasing customer confidence. 
We've summarised the entire article into an infographic, which is free to download.
Want to convert your eCommerce platform into an AR Commerce platform?
We are launching soon. Sign Up for early access.