Understanding teenagers and technology can seem a little overwhelming. Modern technology has a strong impact on teenagers. It sometimes seems like teenagers' lives revolve around their phones and technology. From the internet and social media to phones, apps, games, television and other types of technology, it's easy to wonder whether it's all too much. As the world becomes wireless every day, teenagers have devised ways of connecting and sharing information and views. Teens heavily rely on modern day technology & apps to perform almost every task broadening their horizons & ability to think.
Today's kids are immersing themselves in augmented reality and virtual reality. These evolving digital platforms blend the real with the virtual. Teens – As true digital natives, they're its most adept users and people for whom tech is an inextricable part of their sense of self.
Virtual reality has been a promise that has gone largely unfulfilled since video game and computer companies began experimenting with it since the early 90s. But the viral outburst of augmented reality apps like Pokemon Go, along with a new wave of modern virtual reality headsets, it has reignited interest in AR – VR and it's applications.
Impact of Augmented Reality:
Increased Addiction to Video games

Cherish Realistic Experiences of a Lifetime i.e. provide countless opportunities to experience the world around them in ways we never could have believed possible

Limitless Influence as it is becoming an integral part of your child's life.

Few studies also state that the augmented reality games violent content lead to the aggressive behavior of the teens.
While persistent use of technology or devices are suspected to have detrimental side effects, some augmented reality games/apps are designed specifically for kids and, with appropriate supervision and limited play, are likely to be congenial for most children and teens. As it is pocket-friendly and more readily available, children excitedly flock to this new technology of AR and VR. Just as Pokemon Go offers a wearable wristband, some of the following apps either require or are improved by external hardware.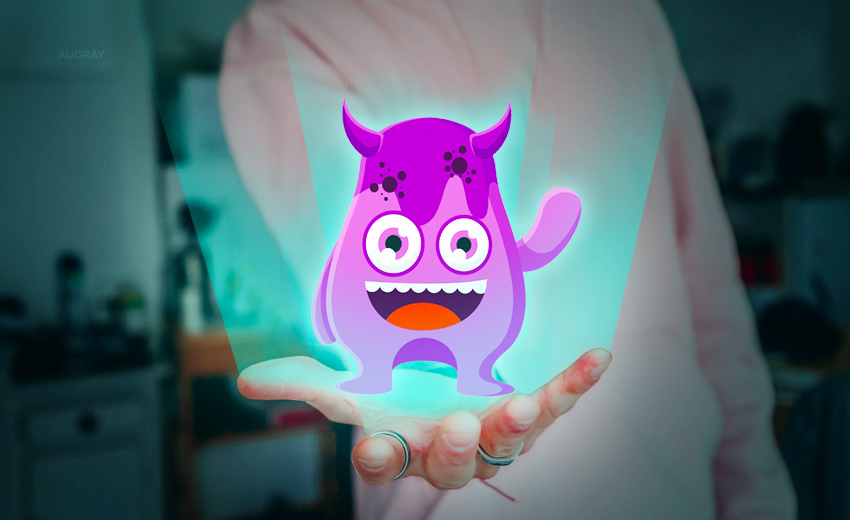 Here are a few augmented reality apps to consider for kids and teens, they can even be used by teachers to make the class much more interactive.
Sky Map

:It will make learning astronomy a super fun activity.

Toywheel:

Simulate the experience of driving a remote control car with a car named Wheely.

Curiscope

:

With a special T-shirt and the Curiscope app, your smartphone becomes a digital anatomy lesson as the person wearing the shirt is examined from the inside out.

Geogoggle:

Teach children geographical distances and measurements as the app sizes up distances and directions between landmarks.

Quiver:

Formerly called Colar Mix, Quiver brings drawings to life.

Zooburst

is a digital storytelling tool that lets you create basic 3d pop-up books.
Wrap Up: The wild success of Pokemon Go has shown advertisers, marketers, investors and developers that augmented reality is real, possible and profitable. For now, parents should pay more attention to augmented reality applications, which their children can access and download easily and without the need for expensive, clunky hardware.
We really love when science meets with creativity and education. Augmented reality, however, is no longer a theory, a rumor or a hope. We at Augray enable brands to redefine consumer experience, with informative, explorative and multi-sensory Extended Reality solutions, which combine Augmented, Virtual and Mixed Reality technology. Very soon AugRay is launching its first-ever AR based Avatar game to wow its consumers.