29% of universities in the United States use Mixed Reality (MR) in their pedagogical or teaching methods to enable effective teaching and grasping of concepts.
Right from engineering and medical students, who can visualize and microscopically analyze mechanisms or processes right down to the minutiae, to students of art who can experience the architectural beauty of monuments right from their classrooms, the offerings of Augmented Reality (AR) and Virtual Reality (VR) in higher education are plenty.
In this article we delve in-depth into why MR is being adopted by universities to make the process of learning effective and engaging.   
Enabling Better Grasp of Concepts:
Mixed Reality enables higher and better comprehension concepts, particularly in the sciences. For instance, a medical student can visualise blood flow and understand the positioning of bones in the body, without having to dissect the actual tissue.
Additionally, they can use AR and VR applications to dissect a digital model of a human cadaver even virtually to better understand techniques.
On the same note, surgeries can be virtually recreated using VR, to enable the students to understand the nitty-gritty of the procedures. 
On the other side of the coin, engineering students can literally zoom in or out of any system and observe the interaction between the constituents of a system.
In lieu of laboratory demonstrations where they can view a process just once, the students can view demonstrations time and again from different perspective and get a more wholesome view of the entire process when MR is deployed.
Recreating the past, reimagining the future:
When students of history, archaeology, politics, or journalism study instances of the past to create inferences for the present and future, they often read textual information which may be biased on or may give information from only one perspective.
On the other hand, when students virtually live the experience through a VR based recreation better understanding of the situation, the perspectives and circumstances can be facilitated.
This in turn ensures better and more accurate understanding of events, which can enable the students to make well though inferences. 
Similarly, to understand the effect or the repercussions of current decisions on the future, VR models may be constructed to facilitate better understanding.
Planning through Stagecraft and Surgery planning:
Planning and visualisation of plans is an important component of several professions. Architects, doctors, and art directors can save significant time and effort if they planned and visualised buildings, surgeries, and stage sets, respectively, using the power of MR.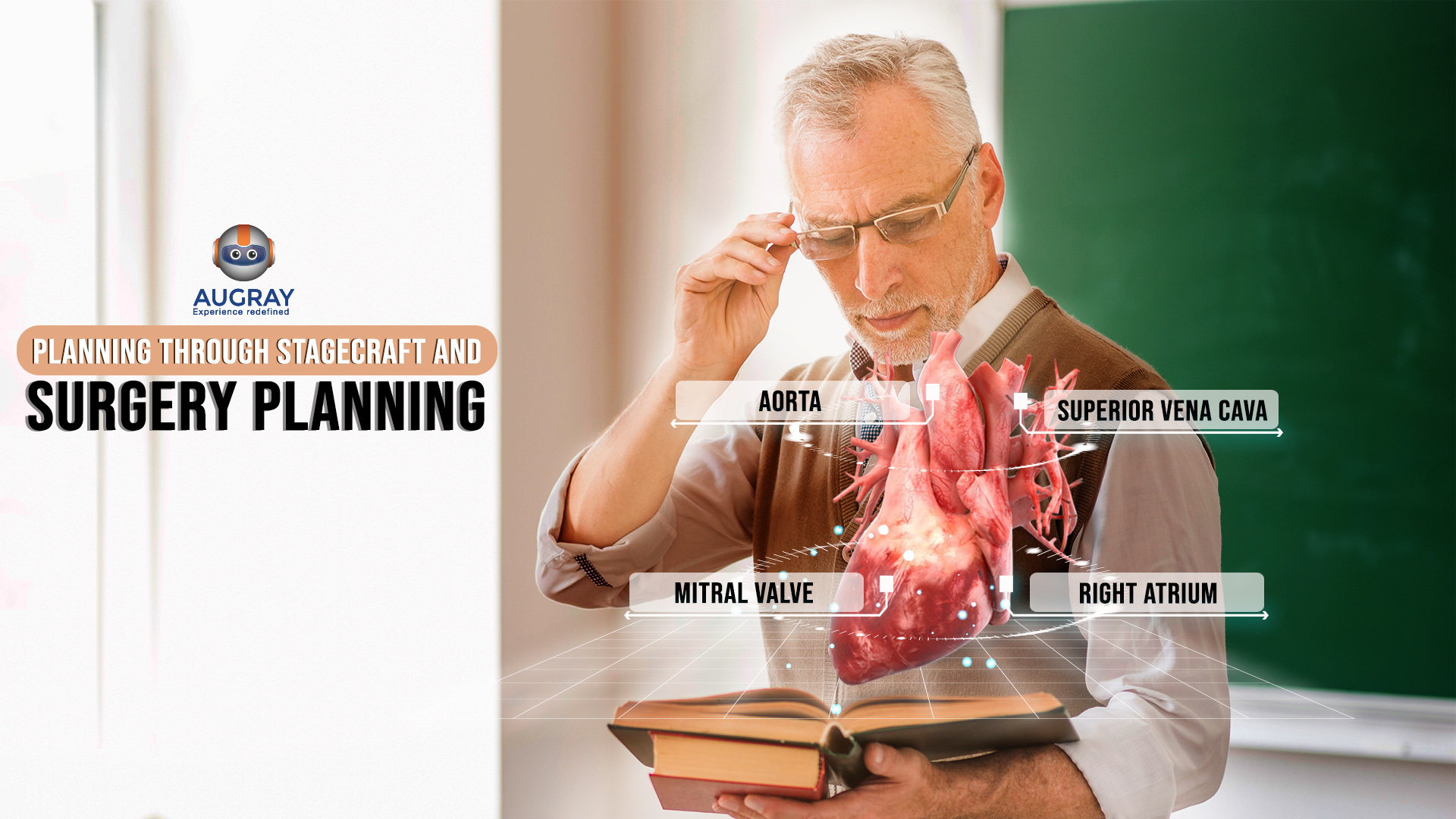 VR based systems can be used to visualise the façade of a building, even before the building is actually constructed. Similarly, doctors can plan for complex surgeries and even simulate the surgery. Acquiring MR skills during their course can help professionals be better planned and prepared for the future.
Enabling education in difficult times:
With the advent of the pandemic it is increasingly becoming difficult for universities to cater to the learning needs of their students in person. Conducting experiential lessons such as laboratory sessions is virtually impossible without the assistance of technology.
With AR requiring nothing but a smart phone, students across different streams and socio-economic strata can access AR based education right from the comfort of their homes.
AR is a leveller in the true sense as it caters to the needs of visual, kinaesthetic, and auditory learners, while being affordable and easy to implement at the same time.
While the one-time implementation costs of hardware may seem steep, MR pays for itself in the long run and is an extremely sustainable solution to learning in such times of need.
Better ROI for universities and students:
Students and parents want to derive best value from the education being provided to them. When education is MR enabled, students can revise lessons for better comprehension multiple times.
Similarly, professors or lecturers need not repeat the same concept time and again and can focus on delivering quality lessons on a variety of topics.
For the professors and universities, it implies lesser time spent on mundane tasks and more time spent on tasks that require careful attention and consideration.
Why should you invest in MR?
With one among every four universities preferring MR to traditional teaching methods, the reach of MR in education is set to grow. It is an undisputed fact that AR has immense benefits when it comes to disseminating information in an engaging manner.
It makes teaching less mundane and more focused, and makes learning enjoying, engaging and efficient.
Have you equipped your students with MR?