Facebook acquired Oculus virtual reality for a whopping USD 2 billion in 2014, even when the device was not ready to be launched in the market yet. When questioned about the huge investment, Mark Zuckerberg said that he had never experienced anything like it in his life upon wearing the Goggles. This incident marked the popularity of VR, although the technology had been around for many years.
The huge potential of virtual reality
Looking back at the acquisition, it is easy to understand why a giant corporation like FB made such a massive investment. According to Trend Force, a prominent market research company, the virtual reality market will be valued at around $70 billion. If this estimate is accurate, then Facebook will get an enormous return on its investment. Furthermore, Fortune Business Insights reveals that VR's global market size was roughly USD 3.10 billion in 2019. It's likely to grow up to USD 57.55 approximately by 2027.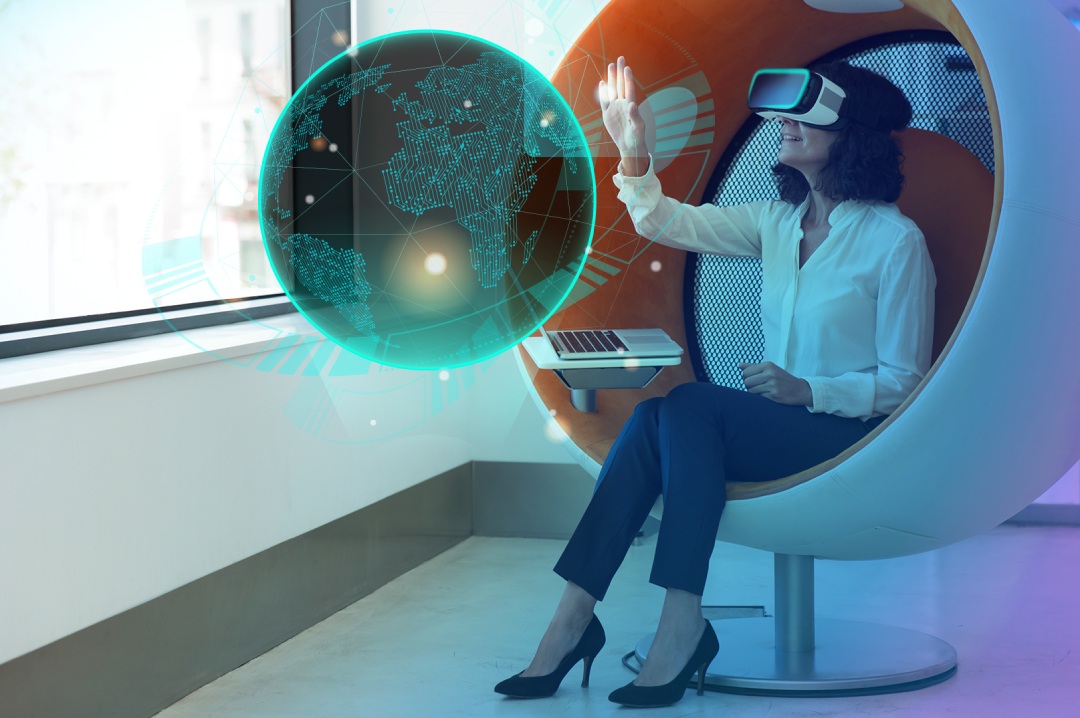 Looking at the scale at which virtual reality technology is propelling (combined with VR's projected value), you can easily conclude that this technology will provide a lot of opportunities for enterprise owners. Several businesses already leverage the power of VR. These industries include travel, tourism, shopping, healthcare, academics, fitness, so on and so forth. The applications are undoubtedly endless, and so is the potential. 
Virtual Reality Headsets Uses in Modern Business World
Previously, the application of VR was mostly associated with the gaming field due to its amazing ability to manipulate the physical environment. VR technology is being utilized in many industries, particularly in the gaming sector, app development Industry, manufacturing, healthcare, training, and education. Today, VR-enabled devices have diverse uses, such as:
Staying ahead of the competition: In this modern era, you don't have to invest a lot of money in creating a traditional store. Instead of building a large space for product launch, companies can invest in a virtual space via VR technology.
It saves operational costs, and they can maintain secrecy. Most businesses are already adopting the virtual model to outsmart competitors.
Facilitates better training of employees: It's needless to say how VR helps to visualize the physical world around and also alter it. Businesses can use this technology to train their new staffs better, i.e., they can virtually learn all the insights of the products or services. With visualization of the products, VR-enabled smart devices provide extensive knowledge to employees.
Simplifies the Virtual Onboarding Process: With the VR technology, candidates can take part in interviews from far-away locations. This, in particular, is extremely useful due to the pandemic. The human resource can personally hire the best staff whilst breaking the shackles of boundaries or territory. With ample ability of resources, the business can get the best ideas to flourish. Giant players can also hold remote offices for their candidates!
Improved Product Research and Innovation: VR technology helps businesses to perform extensive research. From cultural and social trends to consumption trends, a company can identify it all with VR-enabled devices. With the information about these factors, VR can improve the way retail operates today. It will create a massive transformation in the future trends of customer's buying experiences.
Creating Improved Prototypes: Big players in the corporate sector can use VR to construct better designs via improved visualization. Based on the feedback from end consumers, companies can create an advanced design using VR technology.
Virtual Designing of Product Structures: VR ensures visualization of the physical ambiance, and companies can make changes in structures virtually. The 3D techniques allow the business to upgrade their products and generate more revenue.
Still a Long Way to Go!
The continuous technological advancements in the virtual reality sector have a lot to achieve, with unlimited potential and use cases. It will be exciting to watch its future and how industries that are already using VR will change the implementation of the technology. One thing is for certain: the opportunities are endless for the companies which are seeking to utilize immersive technology!