In 2018 several brands picked up Augmented Reality marketing as a mechanism to stand out from the already noisy traditional ads. With new strategies popping now and then, why not use something that's already in everyone's pocket – mobile phones.
Let's talk about how brands are using Augmented Reality or could use in the future, in marketing to boost sales or bring about more brand awareness.
Making ads come to life
Print to live advertisements has to be one of the most popular  Augmented Reality implementation for the simple fact that it is simple, cost-efficient and utilizes existing assets. Several brands have launched with videos and interactive objects to provide real-world interactions.
This simple and cost-effective solution does bring the "wow" factor to gain more in-depth brand recall and far more substantial ROI on print investments.
Cadbury implemented this by releasing their calendar, Advent Heroes event. Calendar scan to bring special AR sticker customized for the day which was fun and subconsciously kept the user aware about Cadbury.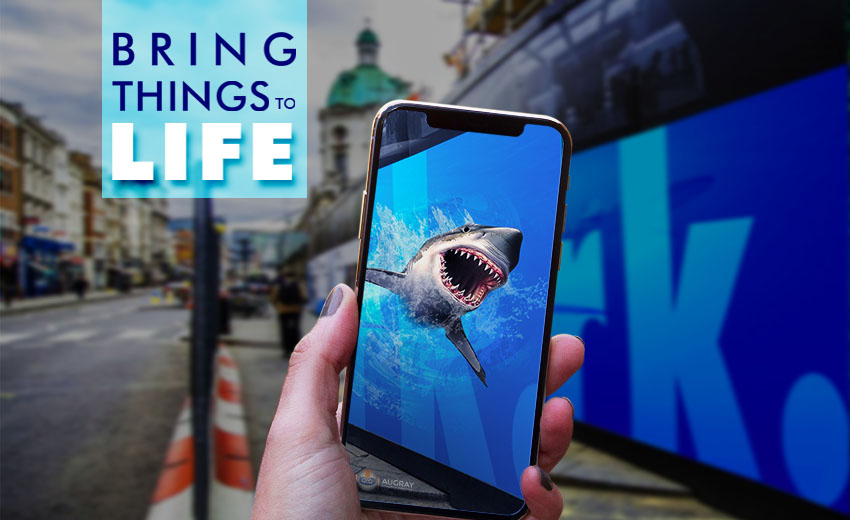 Brands like Heinz, Starbucks, AMC are a few of many who are exploring prints enablement. This form of AR ads is a simple, effective and has everyday use in their product packaging to other print materials.
AugRay's flexible CMS system takes minutes to enable and bring life to prints instantly.
Adding the "game" factor to AR
Augmented Reality needs to engage the user. Brands and companies alike can make games or just little nifty easter eggs to interact with the user.
Nintendo nailed this strategy with its game "Pokemon Go". The game was simple; not only got the attraction but made the users move around in the physical world. The app made the record for highest revenue by an app in a month and also as the most downloaded mobile game. These statistics are dazzling proof of one thing – Mobile Games with AR experiences works.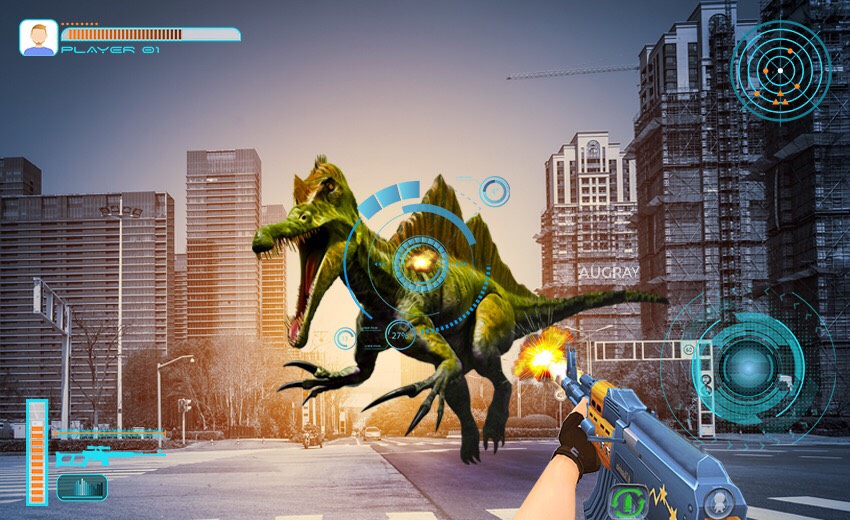 Since then several companies have adopted the game strategy and are reaping benefits. Google announced in its one of the event in 2018 that it would be adding an assistant dog in its AR mode in Maps to help to locate the places a user wants to go. This implementation may seem like a small step but generates immense gratitude and popularity from its users.
Kate Spade when it opened its first brick-and-mortar store it allowed users to take a virtual tour of Paris combined with nifty AR flamingos along their way. Kate Spade showed what the future of marketing is and the result was astonishing as it increased foot traffic.
Expanding on the idea of AR games, tour guide applications can provide with a virtual assistant to navigate through various places in addition to already available AR inspired notes.
Overall, using Augmented Reality games for mobile marketing can help charter huge followers and returns and user-base alike.
AugRay provides a proprietary scripting based games that can be instantly created and deployed that rewards real-world giveaways and not just virtual points. The Uniqueness about Augray's game platform is that there is no need for an app to publish when a new game is deployed or changed. It just displays in the gaming list in the app for consumers to download and play within the app eliminating the need for a new app install and best of all retains the existing user base that is a big concern in-app user retention.
Enable ease of tryouts
Here's a solution that works which brands can implement in providing an instant experience of product using Virtual try-on. No matter how much free return your brand may offer, consumers will prefer AR try-on.
IKEA maps their furniture to users home with AR so seamlessly that it eliminates the need to think if something will work. Place products virtually anywhere in your house is a compelling use case to consider.
Recently giants like Amazon and Target have also begun to place their digital catalogs as AR tryouts, and the response has been remarkable. Every brand big or small is starting to allow users to put their products virtually.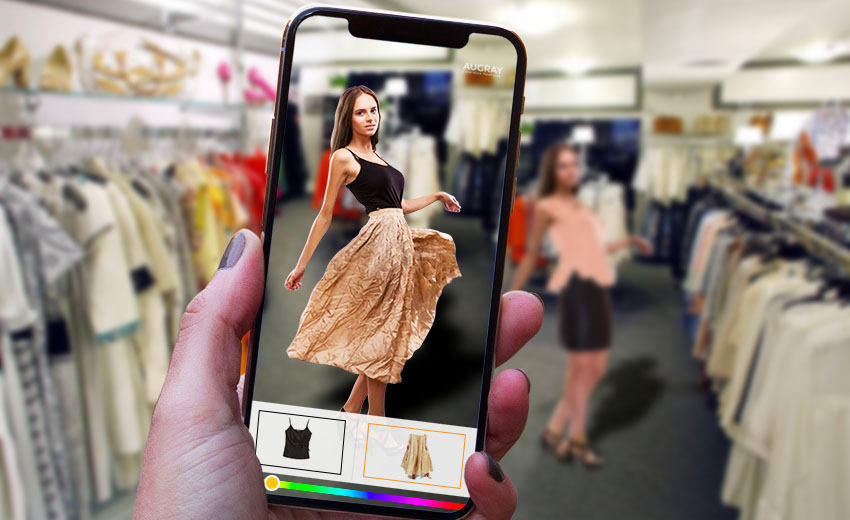 Lacoste allowed users to walk into a specific area and then tailor the size of the shoe and change how it looks
Sephora, a Paris based fashion company, enables users to try their lipstick before you buy them.  Another Italy based company, Smith Optics (recently like Ray-Ban) allows users to virtually try on glasses before you buy them.
Virtually trying on the product has significant advantages on instant try-on, no inventory is needed, no inventory damage and by providing the instant experience consumers love the try-on, it's easy to visualize, validate with friends and family instantly and fun resulting to better conversion result for the business.
Helps in faster conversion and aiding to the overall customer satisfaction.
AugRay provides a platform for business to create and deliver business products for consumers to try virtually. Augray CMS system allows the flexibility to update contents instantly providing frequent fresh materials to attract, engage and retain user base. The AI aided Business Analytics helps the business to tailor their marketing efforts in targeting the right audience at the right time and with the right message.
Product and Packaging Augmentation
When anything can be augmented, why now take advantage of all the prints. Whether it's a cereal box or a machine that is packed to see the actual product virtually on the packages. On some occasions, even the product itself can be augmented for assembling, troubleshooting, training, assembling, usage and much more.
Nestle and GM are a few of many businesses that have implemented AR on their cereal boxes. Lego has done this on its toy boxes to see a few examples. Boxes, cups, cans, tins you name it! All of these can be augmented.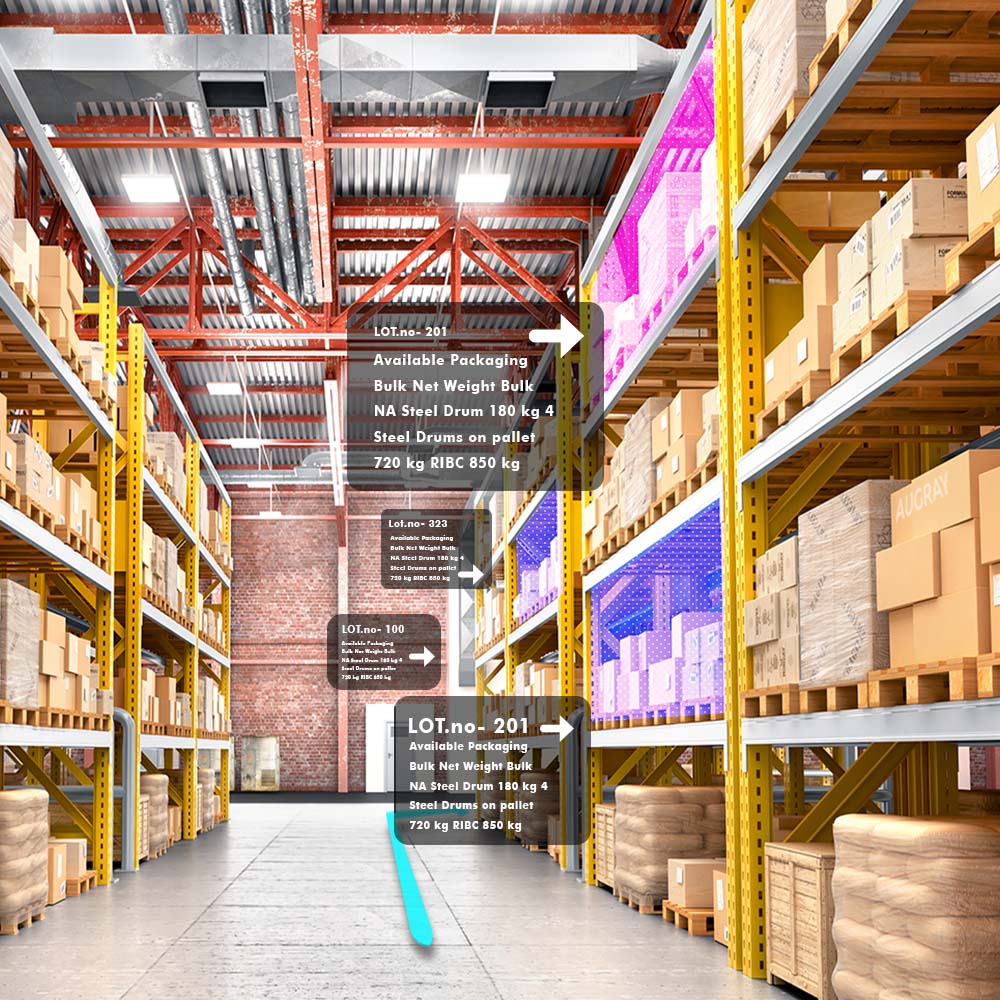 Create deeper brand recall factors with interactive contents, games, trivia's, nutrition facts, how it's made attracts, increases loyalty and holds as a differentiator from Competition to attract new customers. All of these can be achieved with no or little change in the packaging print.
Augray's Content Management System helps the business to publish various types of content (images, videos, 3D and more) for consumers to interact. With AugRay's in-depth analytics, helps the business to gain various insights on consumer behaviors, mainly a new medium to reach and retain in AugRay's platform.
Augmented Event Marketing
Event Augmentation is another way to launch a new product, update, pre-launch or other scenarios. A boring clown walks, stick walks don't attract all the audience or at least does not provide the engagement factor with the business. Less than 10% of the audience who engage in ordinary events will recall the product after a day.
Using Augmented Reality marketing, bring a personalized and memorable experience, attract, get the attention and provide the digital brand as part of Augmented Reality experience demonstrated. Making consumer being part of the experience changes the dynamics of the event-based marketing investments.
That's not it. Better returns are gained by providing takeaways for consumers. They can be Augmented promotional giveaways or samples that are interactive and offer similar or varying Augmented Reality  experiences out of the promo materials at their home. Such offline engagement factor drives the longer duration of engagement at their home resulting in a more profound impact on brand recall resulting in better conversion, and there is more. Tap onto consumer network by making them share their personal "WoW! Experiences" to their social media and that's not it, such consumers can be retained and engaged for further product launches.
Here is an example of how Coca-Cola made a record event sales using Augray's Event Campaign combined with a simple takeaway of greeting card distributed on an X' mas season.
AugRay has introduced two new fantastic products for Event using Augmented Reality marketing.
Live AR Broadcast: Bring On digital characters live on stage to interact with users. How about Einstein on the stage demonstrating your product and communicating live with users? Alternatively, get your brand ambassadors to come alive on stage interacting live with consumers. The newly introduced Live AR Broadcast product from AugRay can amplify the event investments significantly.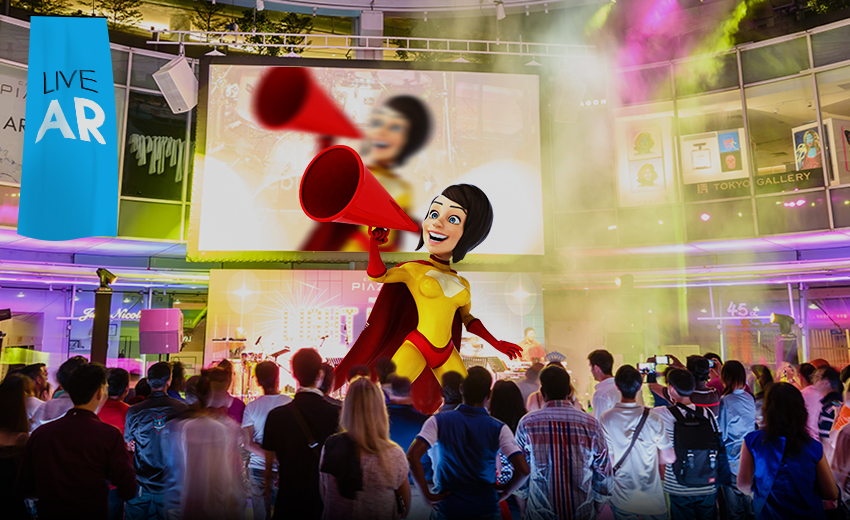 Augmented Reality Cubes: A new Holographic cubes from AugRay that brings product experiences, exciting new holographic AR game experiences that would not only make the jaw drop but the reward and retains users for a longer duration. Such cubes are immensely attractive as it is a tangible product that creates a demand to own and consume and becomes a shiny object for consumers to have.
With Augmented Reality reaching its pinnacle of development, the future isn't far when it integrates with the traditional form of advertisement.
More and more companies will use creative AR to lure in customers. So, it isn't a question of "try" but rather "now" and plan for long-term investment on Augmented Reality mobile advertising campaigns. AR makes it easier to expand from conventional advertisement boundaries. Simply put, the future of mobile ads is here, and everyone better is prepared for it.
It is wise to consider Augmented Reality marketing efforts before your next marketing investment. If you have already tried, it is the matter of how it is executed, and the results are unmistakably worth when executed right.
For more details on how AugRay has helped Fortune 100 companies to small-scale business, and consult on how to amplify the results with your marketing budgets, Contact AugRay