Rejuvenate your mind with Augmented Reality!!!
AR helps the teachers to set the learning materials with utmost creativity to help their students easily understand the lessons. Thus, helping them to visually get engaged with the syllabus and experience a real-time learning with multiple impeccable benefits. 64% of students have access to digital platforms, and the use of Augmented Reality is surging drastically with a powerful beam, bringing new trends and concepts in learning. As AR is providing a detailed realistic animation of the study materials, this will kindle the curiosity to learn the concepts with keen understanding. Learning now has become more fun as the AR method has brought a great revolution in the education system. Just an engaging sight of AR learning helps students grasp the concepts without struggling as the sensory organs help remember more than mere reading and memorizing.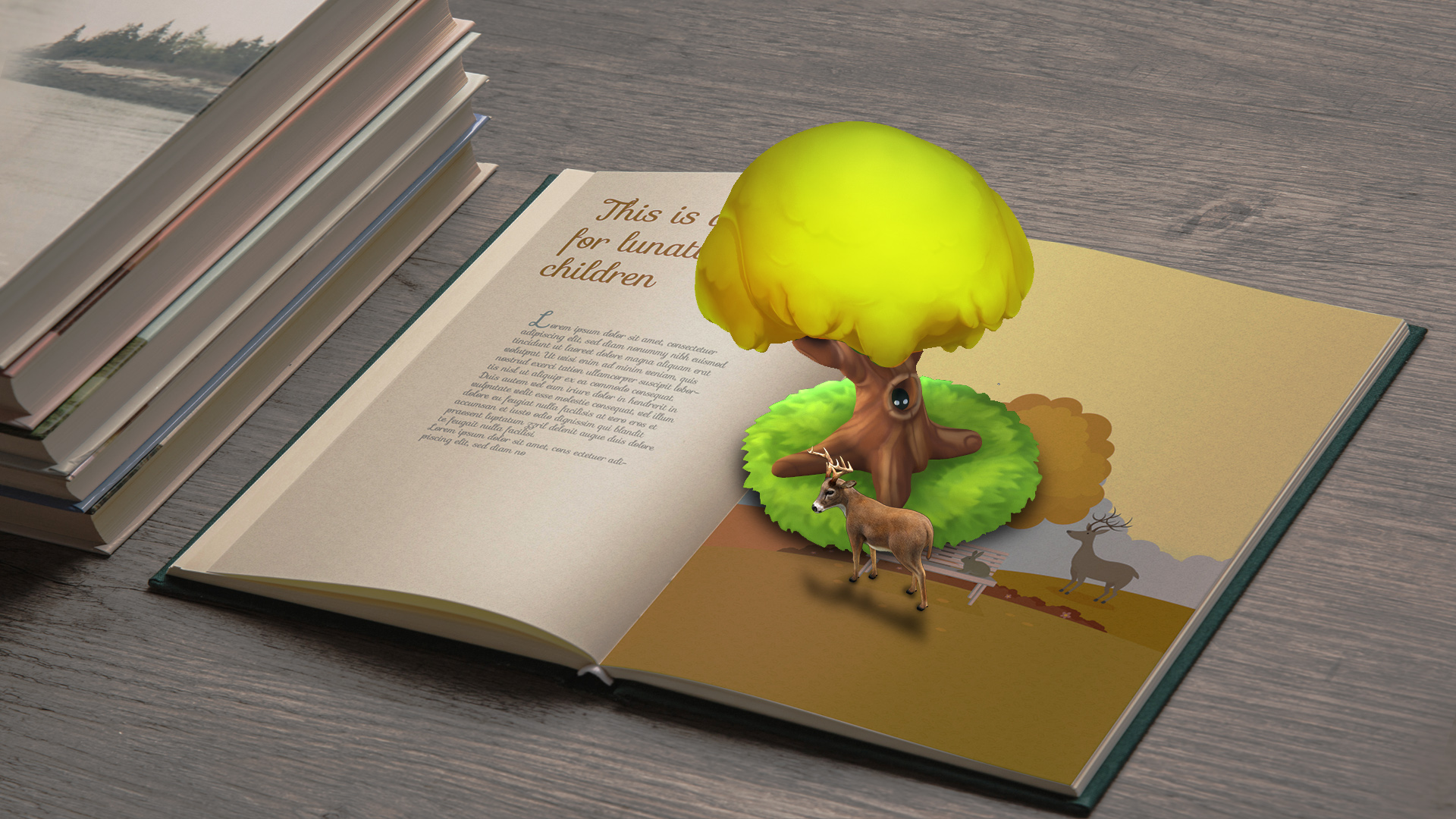 95% of the world population, especially teenagers, have access to smartphones. This could be turned into a healthy lifestyle by indulging them to learn through AR! The usage of smartphones can be brought into a useful manner which helps the learners to learn many things thus transforming them into great people. AR devices and its innovative concepts are estimated to reach an unprecedented growth in the upcoming years. That is, AR is expected to reach a greater zenith of $1.73 billion by 2024. On an average, a student spends around 17 hours a week studying, the time taken for learning can be curtailed enabling the learners to learn in a short span of time. In essence, less time and more knowledge enable students to become smarter day by day!
Understanding and grasping the methods are very important and AR holds hands with us to learn the concepts instantaneously! There is a proven fact that 'Visual art helps remember more than reading'
Mere reading of books tields you nothing but makes you a bookworm. Whereas, watching AR educational videos enables you to recreate, boosting up the creativity from the subconscious mind. Bringing in the concept of AR in learning not only helps you remember the study materials, but also inculcates the ideology of creative thinking and enables easy understanding.
Education for everyone, Through AR!
Education is just a click away! The concept of 'education for everyone' is possible through AR with mere accessories. A smartphone is enough to learn wherever and whenever you want. AR education not only helps you learn but also helps you save time by grasping the concepts swiftly saving your time. AR helps teachers to set the learning materials with utmost creativity to help students learn easily providing a real-time experience.
Perks of using AR!
Induces fun and a stress-free learning environment
A dynamic sensory function
Real-time understanding and an elevated exploration of trending concepts
Self-learning and hassle-free environment
So, why waste your precious time with the traditional methods of learning, when you've access to digital platforms empowered with our Augmented Reality competence?
How is AR used in our day to day life?
The modern concepts of AR are now used in engineering, medicine, military training, aeronautical industry, and the list goes on! Even the children in the schools are exposed to the trending methods of learning which inculcates them in exploring new lessons iteratively and engagingly. This curbs the daily tantrums of children and makes them excited towards learning.
Many colleges and educational institutions are involved in bringing AR-related classrooms and labs for a better understanding of the concepts.
For instance, medical colleges and the medics are highly benefited by the advent of AR in the classrooms as it helps them to understand human anatomy and every single aspect of physical functioning. Not only in life education, AR is also in the military training to guide and show the army men to face every challenge in the Warfield. Many universities in the US such as Savannah School of Design, Shenandoah University, and many other institutions are opting for these creative manoeuvres to bring an extraordinary learning experience to their students.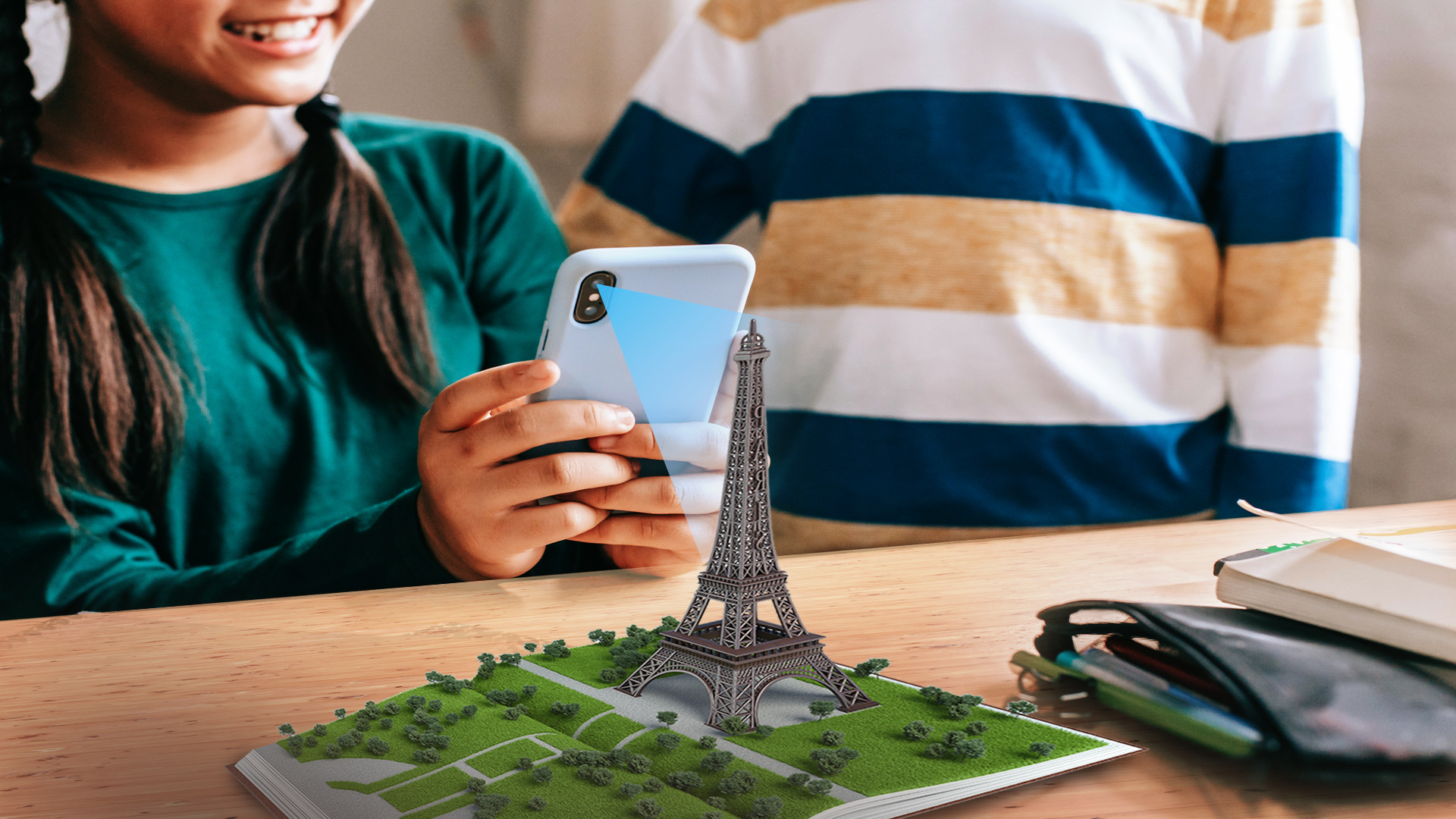 In contemporary, the new normal and the educational institutions are suffering excruciating pain because of the closure and this must never stop the aspirants to give-up on their dreams and passion. Augmented Reality helps such learners to pursue their dreams with no drawbacks. We, the pack of AR geeks at Augray, help you reach and meet all your AR queries and come up with all sorts of solutions,be it educational content or compliance training we're here with you to support and provide you with a helping hand.
Dive into the world of SUPER-REALITY!
Don't just stick to books that never give you immense knowledge, take a few steps to access the Augmented Reality concepts to develop your learning ability and get a complete expert learning experience. This AR way of learning has a proven record of engagement in learning with education and many have perceived the perks of this real-time engaging learning experience. Thus, AR has brought us great engagement by producing quality in education and learning! With the help of AR let us unravel all the hardships of learning. Chuck out the old methods of reading books and opt for the modern concepts of AR in your daily life! Spice-up your learning and become a nerd!