AugRay's XR enables strategic advancements in Healthcare industry
The umbrella of Augmented Reality (AR), Virtual Reality (VR) and some elements of Mixed Reality (MR) has so much to offer to healthcare benefits in today's world.
eXtended Reality (XR) – A combination of AR, MR and VR, is transforming the healthcare strategies – In delivery methods and modes to enable a better lifestyle and enhance life expectancy for populations all over the world.
The significance of the technology across this sector is well defined. A report has highlighted that the global healthcare AR & VR markets are valued at approx. US$ 850 million in 2018 and over US$5 billion by 2025
This signifies a CAGR of 29.2 % between 2019 and 2025.
Despite healthcare being a vast field, XR innovations has played a pivotal role in improving the benefits for the patients.
The Pharma industry has also benefited from the immersive and disruptive technologies brought to the fore by XR solutions.
XR has disrupted the research, development, implementation and marketing touch points across the healthcare sector.
Applications of XR across Healthcare and Pharma industry
The demand to reduce various healthcare complexities and enhancing the technological advancements are accelerating the growth of the Healthcare and Pharma XR implementations.
The increased workload of healthcare professionals and inflexible regulatory compliance across the Pharma sector is boosting the demand for well-equipped innovative infrastructure.
AR provides real-time, life-saving patient information to surgeons which they can utilize during simple or complex procedures. VR can help visualize complex procedures while creating a virtual image of human anatomy when performing crucial surgeries.
The solutions, not only helps perform accurate and low-risk surgeries but also enables surgeons to save time in the case of emergency surgery.
They no more need to look at electronic medical records or paper-information rather they can access it on their AR screen within seconds.
For example, at hospitals like Imperial College and St. Mary's Hospital in London, surgeons, and doctors are already using Microsoft's HoloLens AR glasses during reconstructive surgery on patients.
Accurate Diagnosis
XR makes it possible for doctors to determine the symptoms of their patients and accurately diagnose them, faster and better. While administering basic shots to patients, nurses can use AR to find the veins, easier.
Today such products exist that uses a handheld scanner that projects over the skin and helps nurses locate the position of veins.
The innovative directions of XR and VR can virtually transport doctors and surgeons to organs or body parts to create powerful simulations in case of mental and psychological therapies.
VR is also being used for dealing with memory loss, help autistic children in classrooms and collect data for research, regarding dementia.
Certain researches have also indicated that full VR immersion can help reduce pain for patients who are undergoing physical therapy. This has also proved beneficial in reducing recovery time.
In addition to XR's intervention across healthcare, it is being used extensively in Pharma training as well. This technology serves innovation through training, marketing and drug discovery across this platform.
XR for Pharma Training
VR based hands-free apps are the ideal training tools for new trainees or personnel in the Pharma sector. These are wearable devices to provide rapid visual presentations, for adding digital demos
Conventional learning and training are burdensome. Hence XR based solutions that make the learning more interactive, is always better. It aids in knowing human anatomy and all medical knowledge, better and faster
To hone their skills, surgeons can use VR for their practice. The technology has transformed the scenario for educators as well as for medical education.
For example, through VR enabled simulation, students can get a better understanding of the relationship between muscles, nerves, organs and blood vessels of a human body.
XR for Pharma Marketing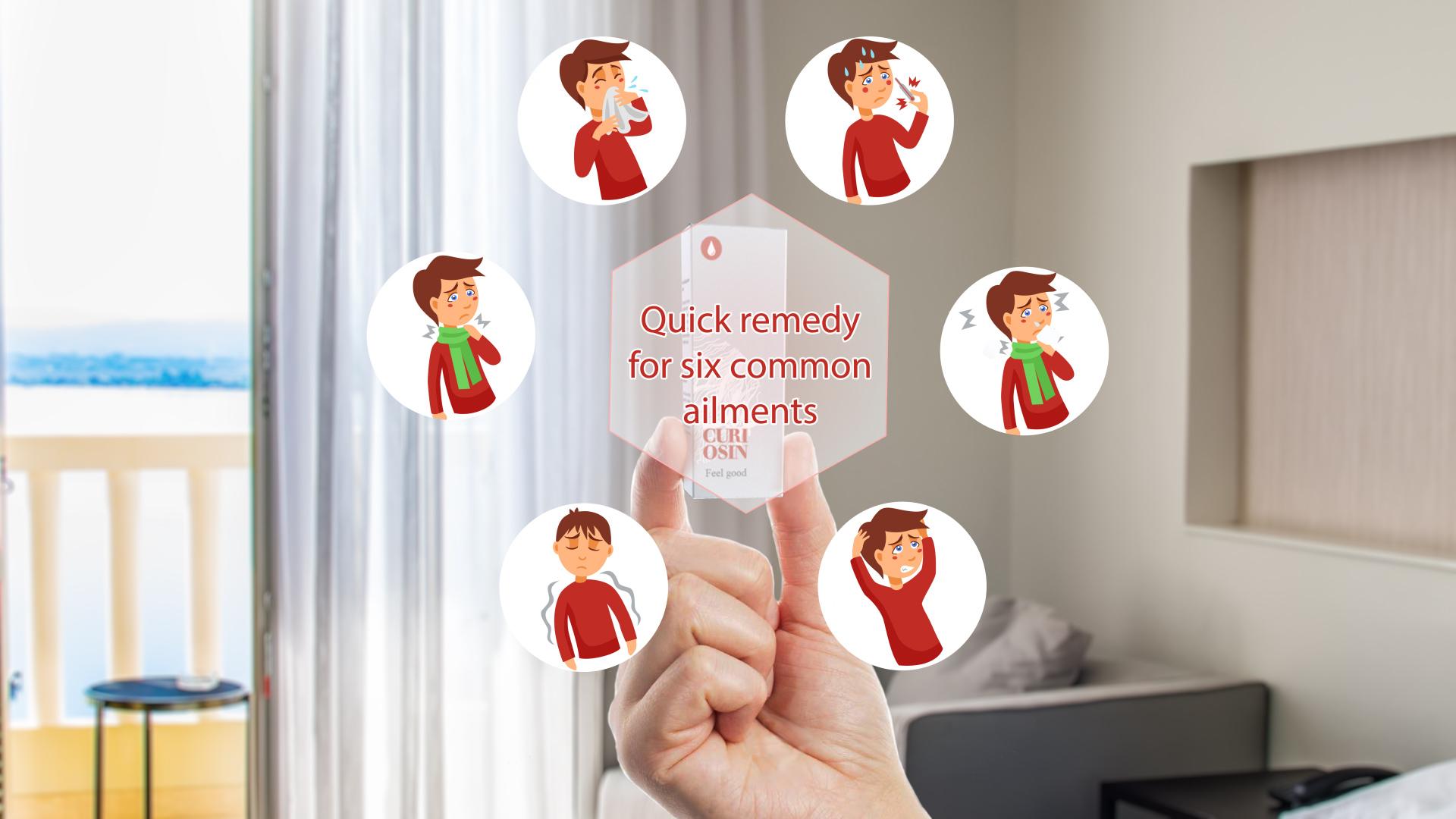 One of the important aspects of Pharma marketing is to understand the vast choices that patients have before choosing the right medication in a pharmacy or supermarket.
In some cases, incorrect selection can lead to more medical damages.
Here AR is able to aid the patients to interact with products while in the store, in order to explore more about them and their suitability for their medical issue.
This can be done using AR-enabled apps in their smartphones or by wearing a pair of smart glasses.
Pharma companies, by adopting this technology can make it their USP and differentiate itself in the market. This will also help these companies create a stronger bond with their customers and enhance brand loyalty.
Sales reps, who are working in these firms, can also use XR-enabled product demos or visualization techniques to quickly and effectively demonstrate the benefits of a new product and grab more deals.
For example, Pharma sales reps nowadays use AR to help a doctor visualize a 3D organ and through interactive AR and they can demonstrate how their product will create an effect. Recent implementations include a VR application to showcase a 360-degree 3D animation to demonstrate how the molecules interact with specific body tissues.
Apart from increasing sales and store efficiencies, XR helps in increasing the engagement with doctors as well. Due to the increased source of information, the attention span has reduced which has made doctors more alert, as they want to have a deeper understanding of the patient's problems.
In this area, one Pharma giant has recently developed an AR-based migraine experience tool in an effort to help the doctors understand how exactly it feels and what effects medicines could have while comforting the patient.
Moreover, Pharma companies can use VR and other XR features to showcase their range of upcoming products to doctors.
XR of Drug Research and Discovery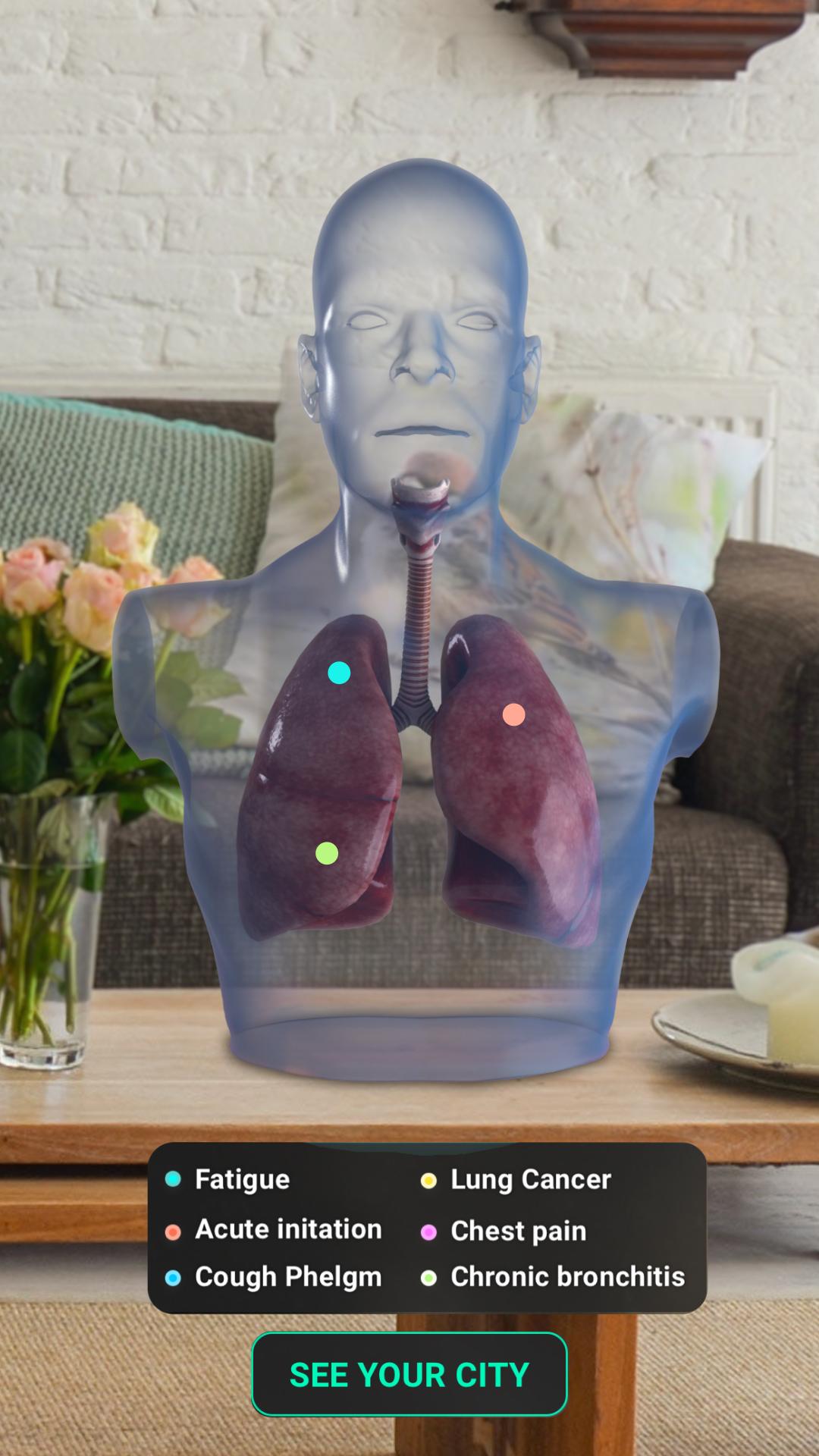 Most of the Pharma companies are heavily dependent on tech giants like Google and Microsoft for their research purposes.
With the rise in data generation and the need for its successful processing, VR is a tool that can analyze massive databases in a better manner through data visualization.
Additionally, such companies also rely on VR-applications for drug research. They deploy VR in target interaction and prediction studies.
Also, experts and scientists leverage VR to get a better understanding of which molecule will correctly affect the disease target.
Using this technology, enables them to improve the efficiency of pre-developed phases of a particular drug and visualize the interaction between molecules better.
Chemists are making use of VR tools, called 4Sight to analyze the structure of complex molecules. They have already used it to create a drug that is now in development to treat addiction.
Also, biochemists are employing XR to develop drugs in order to deal with other diseases like cancer and Parkinson's.
AugRay's Innovation can benefit healthcare advancements
In the space of realism-modification, AugRay has always been an active contributor and stayed at the forefront of innovation while developing immersive XR tools and solutions.
The company's innovation is disrupting various industries and with bonafide implementation of its technologies, it is bringing about transformation in the healthcare and pharma industry.
AugRay's XR-enabled product visualization solution can innovate the sales and marketing aspect of medicinal products.
It can help sales representatives demonstrate their products to doctors and stakeholders in order to grab more sales.
Through immersive product demos, chemists can explain actual usage and target 'disease-cure' to the patients. Product visualization will help patients as well as doctors to understand the drug composition/orientation that are brought to life through 3D view of products.
In the same arena, the in-store navigation facility provided by its RetailXR can help patients locate their desired medical product in the stores.
Through AugRay's AR-Aided Retail, customers/patients can get a better understanding of products' specifications, nutritional information, ratings/ reviews and more.
Deploying its AR core capabilities and Interactive 3D Model technologies, the company can help transport doctors and surgeons to the inner layers of the human body to get a clear and 3D image of the specific organ while performing surgeries or providing treatments.
Moreover, we use the same to explain the medical issues to the patients to serve them with a better understanding of their own body and health issues.
With AugRay's various tools, healthcare industry can promote their brand to patients in providing value-based experiences thus educating users on what happens when they are sick and treatments using smartphones or other cost effective VR devices or AugRay's proprietary products.
AugRay's explorative and multi-sensory XR tools and technologies can cater to innovative and interactive solutions to human health issues.
The company possesses the potential to revolutionize and enrich the healthcare and pharmaceutical industry with meaningful innovations.
Its sensational real-world experiences powered by information and imagination can transform the industry for better prospects.
We work on several different customer excitement experiences. All are based on XR (eXtended Reality) technologies. These are
Showcasing how your products look like: Product Visualization

Creating virtual experiences for your customers, like they are playing their favorite game: Exciting Engagements

For retail

stores, customers can decide their purchase through virtual experience: AR-Aided Retail

For E-Commerce companies, we provide solutions that can enable your customers to see how it feels before buying the product: Online Product Fit

For

travel companies, we bring to life, the real-world experience when they take the tour: Wander VR

For gaming companies, our product will aid your customer to have a customized engagement based on the levels of interaction: Virtual Buddy
Mission: Enhance revenues of 1 million businesses using AR, VR and MR technologies
Vision 2030: Set up cost-effective mediums in any Digital platform to enhance the virtual experience of all consumers in any business to realize the actual real-world solution
You can check out our Blogs for other details or reach out to us.
For some exciting video, do check this out