The times are changing and this change is felt in the entertainment Industry too! There are questions often asked what is the future of entertainment?
To answer this question many believe that the entertainment industry is changing to become more realistic, more interactive and more immersive, than ever before and Augmented reality (AR) technology is one of the biggest motivators for the shift.
The New Branding of PR and Marketing
For entertainment purposes, AR has been used effectively in PR and marketing initiatives ranging from television, picture, and other media promotional campaigns. Typically, these applications have included real-life object recognition or the printed graphics where the software identifies a unique symbol with the help of a webcam or a cell phone camera. The software works by successively activating a graphics overlay, which tracks the fixed coordinates within the webcam image. Imagine if you have to unlock a pseudo hat or a 3D mustache that appears over your head as though if you were wearing it. Or imagine holding out your hand in front of the camera which makes an onscreen appearance of a small 3D character to suddenly sit in your hand and speak to you. These are examples of mapping experiences and objects onto video imagery in real-time.
An AR Peep into History
If you thought AR was all about the futuristic entertainment, then you are wrong. Many experiments with AR now allow users to explore locations on their mobile devices with graphical overlays that can teach them about the historical locations and their importance. Additionally, they assist users to explore tourist destinations, play games with AR technology, or even deploy AR to warn and teach people about safety conditions, and that may be where AR is quickly headed.
The Print Publications are not so Distinct Past
With the introduction of AR technology, print publications like magazines and newspapers could experience a new life. The current reading habits are popular among the affluent and older individuals; AR technology could make reading become an attractive takeaway for the younger generation.
Through Augmented Reality, both additional content and functionality can be enabled. In the current scenario, some newspapers and magazines, have already experimented with enabling ticket buying when AR features are activated through the reader's mobile phone. AR also gives a new lease of life to newspaper advertising allowing them to offer a new and catchy experience to the end buyer.
AR would help into the creation of specialized print publications, in the future times to come. While such technology is into the development stage, it is unclear whether its reception will be positive enough, as the transformative potential of the technology is huge.
Changing the Future of Film and TV
The sports you see or the movies you watch could be more real, with AR coming in. Gone are the days when the 3D movies were so distinct for the image if the latest spaceship comes closer beyond Movie screens. This is precisely what could be accomplished through the use of AR technology.
The future of film and TV is more immersive and entertaining than it was before. The new interactive TV could deploy AR to provide information customized to what the viewer is already watching. The scope is much broader now. The humble Television becoming an extension of the internet with tons of video content is a welcome phenomenon. Augmented Reality TV systems began making headlines in 2014 when they integrated television programs with the relevant web content.
The Melodious Sound of AR Backed Music & Audio Files
While Augmented Reality may seem like a highly visual technology, attempts are on way to change people's perception in which they listen to music or access audio information. AR ear-buds are already a craze. Doppler Labs is developing such equipment and marketing its ear-buds as "the first ear-buds that come with Real World Sound Control". The AR powered ear-buds create an augmented layer on top of real audio to enhance the listening experience which is customized as per the preference of the listener by filtering certain real-world sounds (like background traffic noise) to make listening to a more melodious experience. Filtering out the background noises is not exactly noise cancellation, but is more of a selective audio modification technology.
The music industry is far away from being completely overhauled but Augmented Reality is the present trend, contributing to some interesting developments that add up to enhancing the physical experience that is grounded in reality. With AR, the audiences attending a concert could listen to something that they have never heard in the past. The live ar performance experience is a logical starting point bringing the real world with enhanced digital information, which can be something as simple as the addition of lyrics or notations giving fans a much more comprehensive concert feel with an interactive element through a chance to rate the performance or add a testimonial live ar.
The Travel Industry is not Far Behind
Augmented Reality is breaking grounds into the travel industry as well by offering the visitor new travel experiences bundled with enriched cultural information. One of the places where augmented reality finds its best application is the museum where many visitors use their smartphones or tablets to send text messages, take pictures, post on social media or chat in museums and cities of art. live AR could create effective solutions to collaborate tourism, art, communication, marketing and economics in a single application, proving to be advantageous not only to the Museum but also to the entire city that hosts it.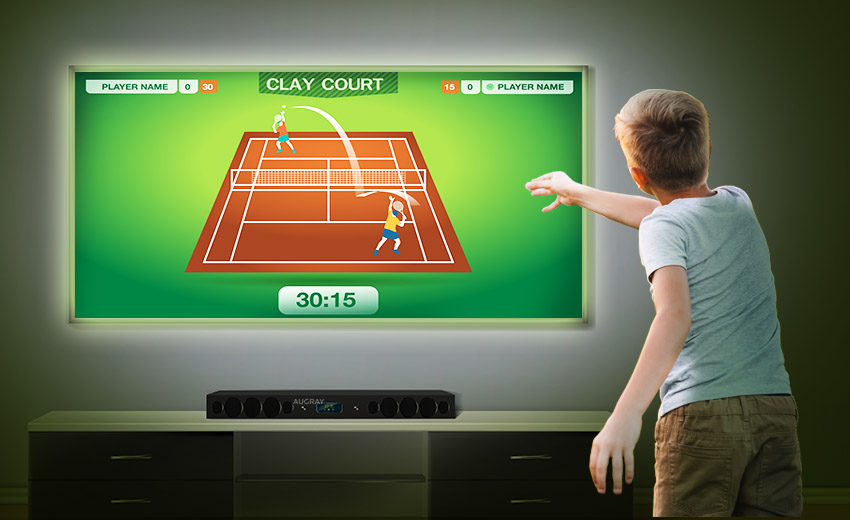 AR Disruption in the Gaming Industry
Pokémon Go the game which caused a major stir in the world over is an advancement of Augmented Reality (AR) recognizing and digitizing live ar situations, unlike the VR, which exists in a purely artificial environment. Imagine putting on a headset and watching a live football match streaming out on your living room, additionally to taking part in a live TV game-show which gives you an opportunity to compete with contestants in the same shared virtual world. That is the power of Augmented Reality.
Theme park ride designers are catching up with AR technologies. Parks across the world have been front-runners in incorporating elements of virtual reality into their creations. Attractions like Disneyland's Radiator Springs Racers, costing over $200mm for construction, are not likely to go away, but will most certainly become a rare sight in the wake of financially accessible and wonderfully convincing virtual experiences.
Highlighted above are just examples of how AR could be deployed to transform something that will change the way we live and interact. The benefits of AR in the entertainment industry could enhance our sensory perceptions and give us additional access to all the information, that contains the best of reality and imagination.
The Final Note
The future of entertainment will be heavily influenced by technologies like augmented reality. The fact that our mobile devices are tagged with us everywhere we go provides entertainment industry representatives with new opportunities to reach and engage audiences to new levels. So far, AR has mostly been utilized as a way to increase the effectiveness of videos, multimedia, presentations, and games to reach to a greater audience. In the future, AR deployment could become much more practical leading to a brand-new experience in an array of entertainment fields and enabling further exploration.